Willow and Michael Hoffman were married at the historic Venetian Pool on May 22, 2010. Eggwhites had a wonderful time collaborating with the couple to plan their unique wedding. Our Culinary team worked with Michael and Willow to create a "farm to fork" plant-based menu. We tailored the delicious menu to align with their green and vegan lifestyle. The program matched the natural aesthetics of the Pool with the purity of the raw and natural food.
Upon arrival, the Bride and Groom welcomed their 160 guests with a refreshing welcome cocktail. Guests enjoyed the tranquil beauty of the Venetian Pool as they sipped freshly made non-alcoholic cocktails. Eggwhites staff greeted guests with Chilled Cucumber Mint with Lime Juice and lightly spiced Carrot Juice.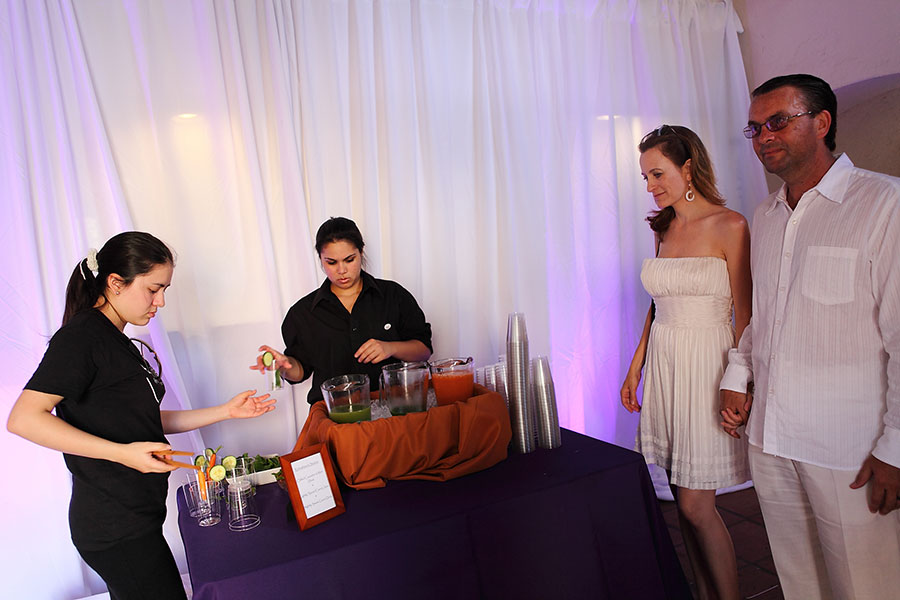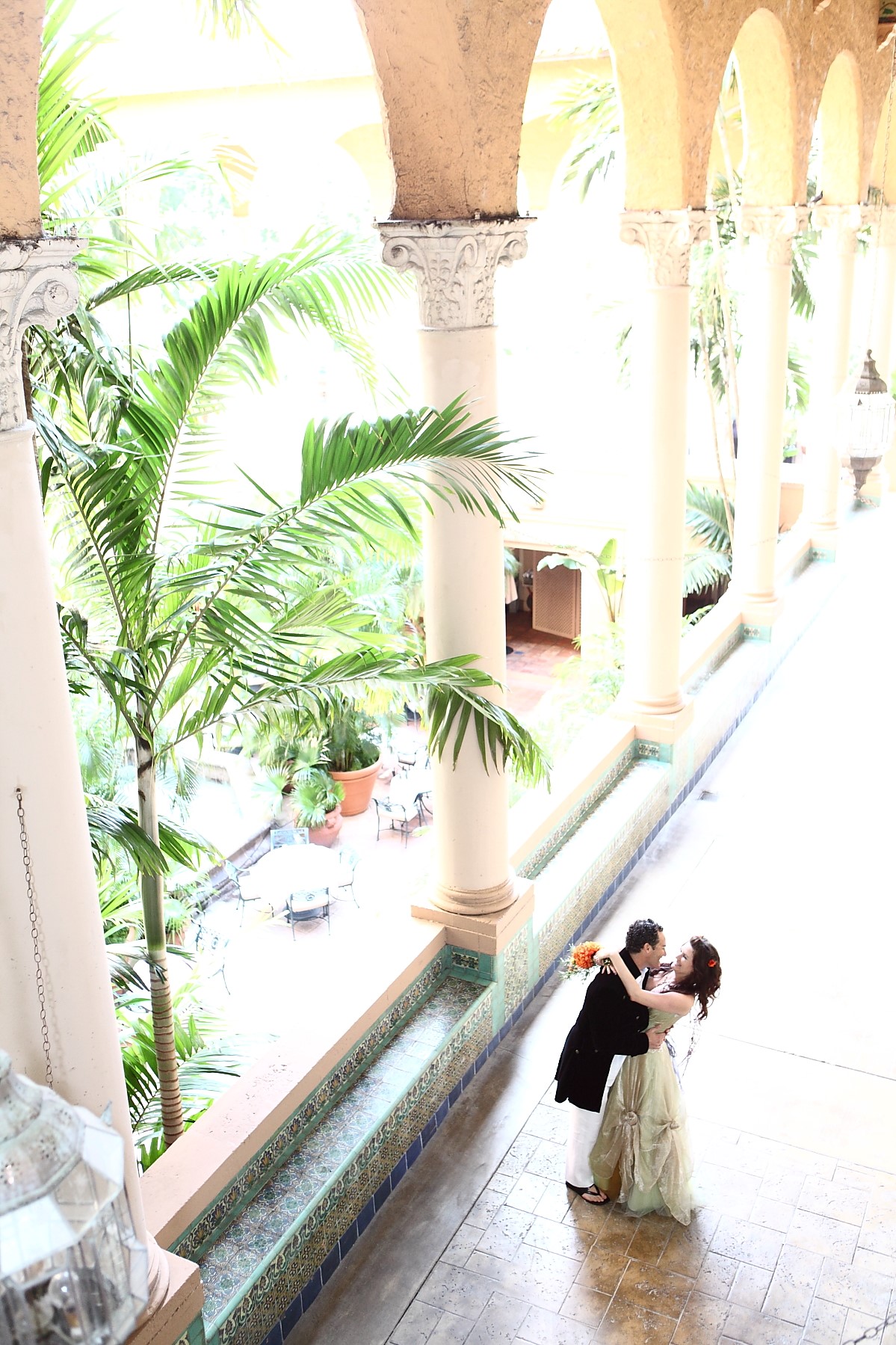 The heartfelt ceremony was held over the free-form coral rock lagoon with the 25 foot cascading waterfall in the background.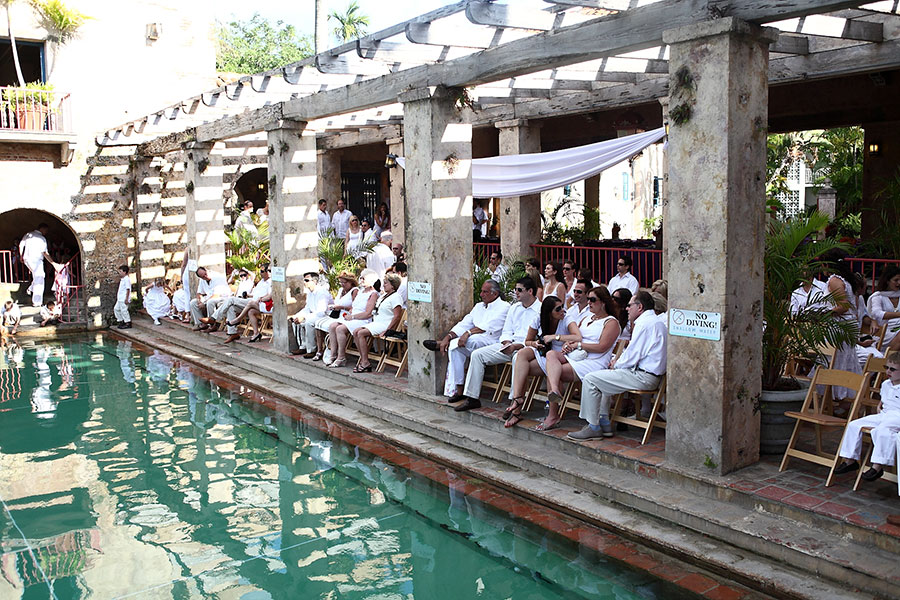 CORAL GABLES WEDDING CATERING
While mingling by the emerald green waters of the Pool, family and friends were served a variety of vegetarian hors-d'oeuvres including Tapenade-Stuffed Shitake Mushroom Caps, Falafel Sliders and mini Greek Spanakopita.
VEGAN CATERING MENU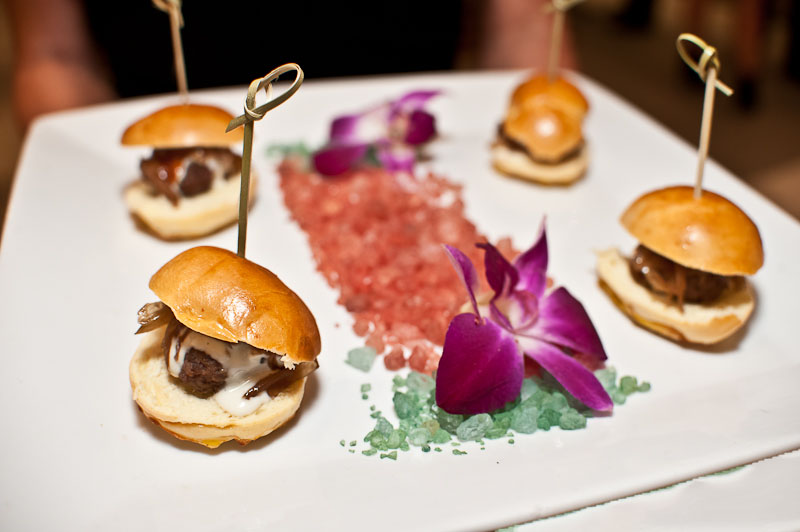 Guests were then welcomed into the whimsically decorated dining area. They were introduced to the specialized culinary stations featuring locally and organically grown ingredients.
We kicked off the meal with a salad of mixed greens, beets, mushrooms, purple cabbage, carrots, scallions and cucumber. The salad was dressed with a taste of the tropics. Coconut Lime and Citrus Garlic dressings brightened up the crunchy blend of veggies.
Chilled soups provided for a cool and refreshing transition to the main course. Guests were offered a choice of Chilled Siamese Dream Thai Curry Soup or Andalusian Gazpacho.
The main course stations included vegan and non-vegan options. Gourmet raw "Pasta" made of Zucchini, Parsnip, Daikon and Yellow Squash, tossed by our Chef in a choice of sauce. A vegan "Alfredo" sauce prepared from raw Brazil Nuts and a raw Marinara was also an option. Chefs prepared a tasty Pan Asian Stir Fry. A selection of shrimp, straw mushrooms, snow peas, broccoli, bamboo shoots, red peppers, and baby corn were optional additions.
A beautiful and delicious three-tiered vegan Carrot Wedding Cake sealed the couple's most special evening with sweetness. Our Chefs greatly enjoyed utilizing their culinary talents to create Michael and Willow's first meal together as husband and wife!
Contact Eggwhites Special Event Catering at (305) 892-2066 to have your wedding feature an organic and vegan menu!