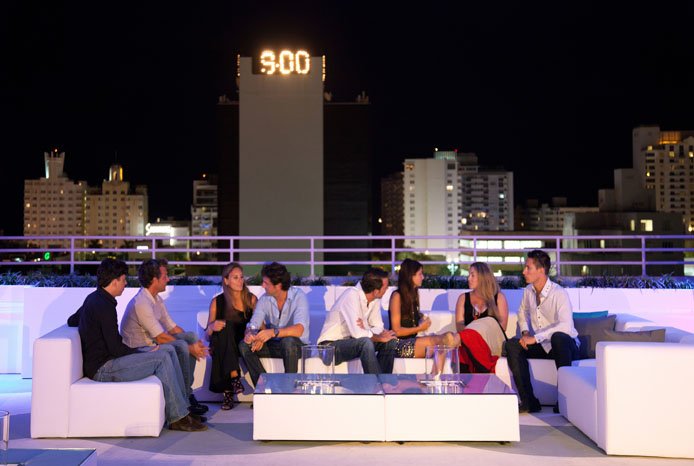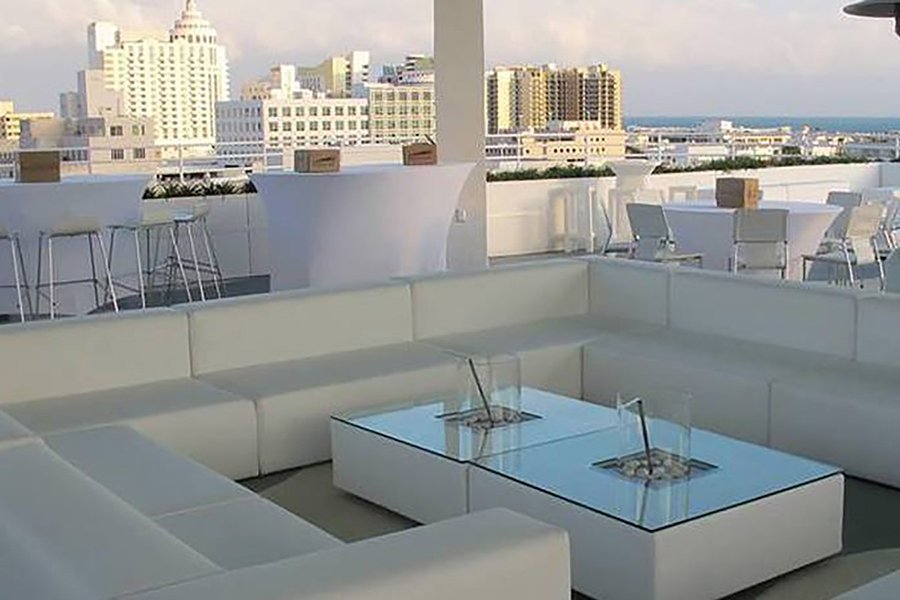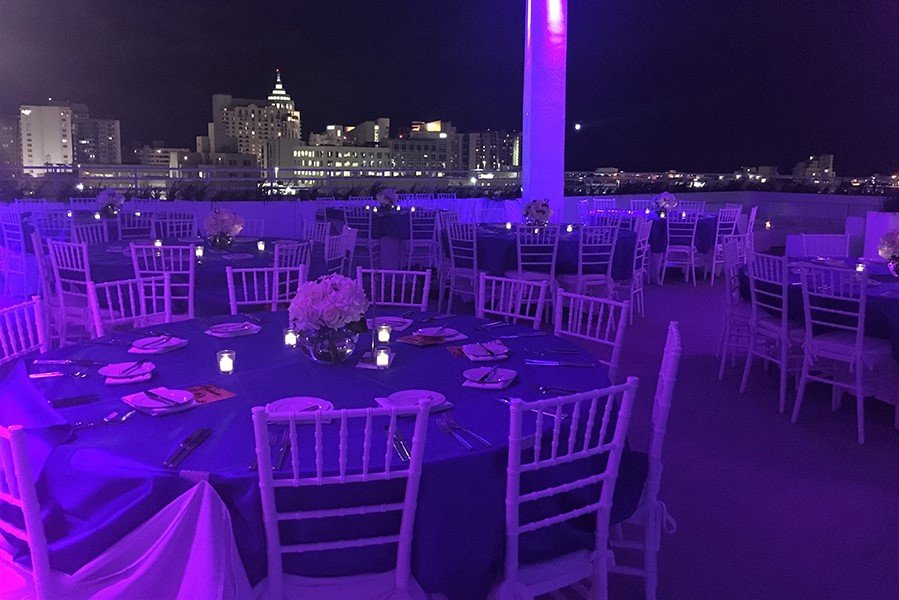 Tucked away on the eastern edge of the internationally renowned Lincoln Road and adjacent to the New World Symphony building and park, this this is one of the most spectacular event venues in Miami. SKYDECK Rooftop offers a unique entertainment destination for special events from corporate parties to sunset weddings to exclusive quinceanera celebrations.
The unparalleled rooftop venue boasts unmatched 360° views of South Beach's skyline and the Atlantic Ocean. The SKYDECK Rooftop is a 3,700 square foot canvas space perfect for creating the environment you desire for a wide range of uses.
SKYDECK Rooftop offers easy parking across the street, amenities for a crew to set up, prepare and produces, and the rooftop is easily accessible by elevator.
SKYDECK is customizable to host events for 10 to 249 persons. A long way from the ordinary and designed to be a unique value for its superior level of sophistication, facilities and services, Skydeck is the creme de la creme of corporate event and wedding rooftop venues in Miami.