Giraffas Brazilian Grill is a fast-casual restaurant that was founded in 1981 and now boasts more than 450 restaurants in Brazil. The food seems too good to be labelled "fast". Their menu boasts a delicious selection of traditional Brazilian favorite steaks, chicken and seafood along with rice, beans and other traditional accompaniments. Eggwhites Catering was thrilled to be tapped to produce a fabulous Grand Opening party for their first U.S. location near us in North Miami.
Eggwhites Catering developed a Brazilian catering menu that included a variety of delectable Brazilian specialties that will be featured on the new menu at Giraffas in North Miami. Our mixologists also concocted several delicious craft cocktails.
BRAZILIAN CATERING MENU | BEST CATERING NEAR ME
Guests sipped on Passion Fruit and Strawberry Caipirinha cocktails and our famous Triple Egg Pisco (see recipes below). Guests nibbled on traditional Brazilian dishes such as Quinoa with Mixed Greens and Baby Shrimp and Picanha with Farofa. Picanha is a seasoned top sirloin steak grilled to perfection and traditionally served with rice and black beans.
Eggwhites Catering is thrilled to be a a part of Giraffas' highly anticipated expansion to the Miami area. With expected widespread success, the North Miami location near us is expected to be the first of many new locations to sprout up in South Florida and beyond!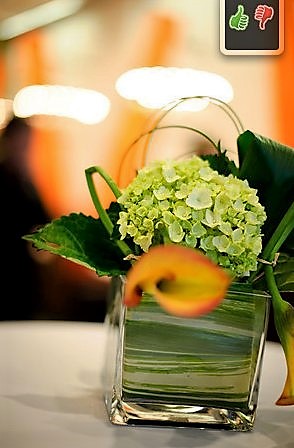 BRAZILIAN CATERING COCKTAIL RECIPES
TRIPLE EGG PISCO - Makes 1 Serving
The Triple Egg Pisco was a guest favorite at the Giraffas Grand Opening party. Our variation on the traditional Peruvian cocktail, the Pisco Sour, is one of our most popular signature cocktails. We add our Eggwhites special flair with the addition of three mini quail egg garnish.
INGREDIENTS
1 Egg White
3 3/4 ounces Chilean Pisco
3/4 ounce simple syrup
1 1/8 ounce fresh lemon juice
Angostura bitters or Chilean Amargo Bitters
INSTRUCTIONS
In a cocktail shaker filled with ice, combine egg white, Pisco, simple syrup and lemon juice. cover, shake vigorously for 15 seconds, and strain into a 6 ounce coctail glass. top with a few drops of bitters.
Skewer three hard boiled quail eggs as a fun garnish!
STRAWBERRY PASSION FRUIT CAIPIRINHA - Makes 2 servings
If you like a perfectly muddled mojito, you will undoubtedly love a Caipirinha. the two cocktails are very similar. A mojito includes mint leaves and instead of rum the classic Brazilian Caipirinha is made with cachaça. Cachaça is a distilled spirit made from sugarcane juice and is the most popular distilled spirit in Brazil.
A traditional caipirinha is made with limes without mint, but we love tropical flavors paired with mint. Passion fruit makes a great base for a cocktail. they have a sweet and aromatic taste and deliciously pair well with strawberries. In addition to strawberries, passion fruit, mint leaves and limes, we add a touch of coconut juice and top with club soda for a fun and refreshing cocktail.
INGREDIENTS
1 lime, cut into wedges
10 strawberries, sliced
12 mint leaves
2 Tbsp granulated sugar
1 cup coconut juice
1 passion fruit, halved
3 ounces Cachaça
4 ounces club soda, chilled
Crushed Ice
INSTRUCTIONS
Divide lime wedges, strawberries, mint leaves and sugar between 2 glasses and muddle. Add coconut juice and scoop the passion fruit pulp with seeds into the glasses. Add Cachaça and top off with club soda, ice and stir.
Are you opening a new retail or office location in south Florida? Call Eggwhites today to plan your grand opening or another fabulous event!!
REQUEST A PROPOSAL