july 4th weekend wedding
There was much to love about the July 2nd green wedding we catered for Jennifer and Charlie! Their holiday weekend Miami Seaquarium wedding reception included an unexpected, international news-making performance by a very gracious Jon Bon Jovi!
Sunset Cove, the special event space and beautiful waterfront garden, offers a breathtaking view of the Miami skyline. Wedding planner and designer Eileen Morales created a beautiful sanctuary for the reception. As a caterer, we understand that we eat not only with our sense of taste, but with our sense of sight and smell. Garlands of eucalyptus were draped throughout. Big pots of herbs such as oregano, sage and rosemary were a focal point of the beautiful tabletop decor.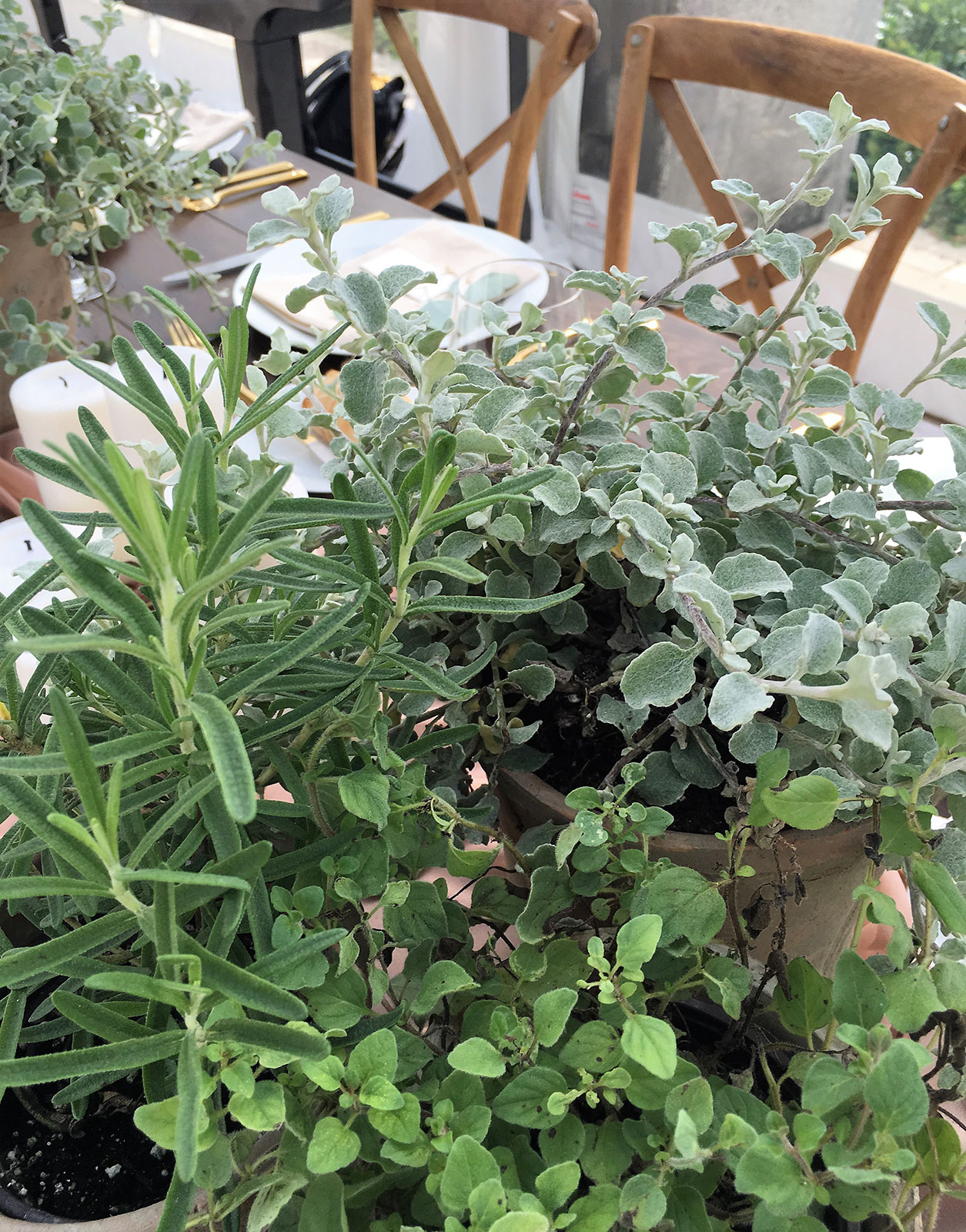 The family-style meal and
menu
perfectly complemented the setting. We incorporated some special touches like the rosemary and twine wrapped dinner rolls to carry out the designer's earthy vision. The light herbaceous smell of the herbs and the country garden feel were a perfect contrast to the heat of a Miami summer day. 
From food waste to fresh cut flowers, most weddings aren't an environmentally-friendly celebration. If you want to do a little something for the environment while saying "I do," here is a tip to help make your wedding day a little greener - use potted plants and herbs as your centerpieces and tabletop decor - herbs have the added benefit of smelling great, and are a nice treat for culinary-inclined guests to take home to use in their kitchens.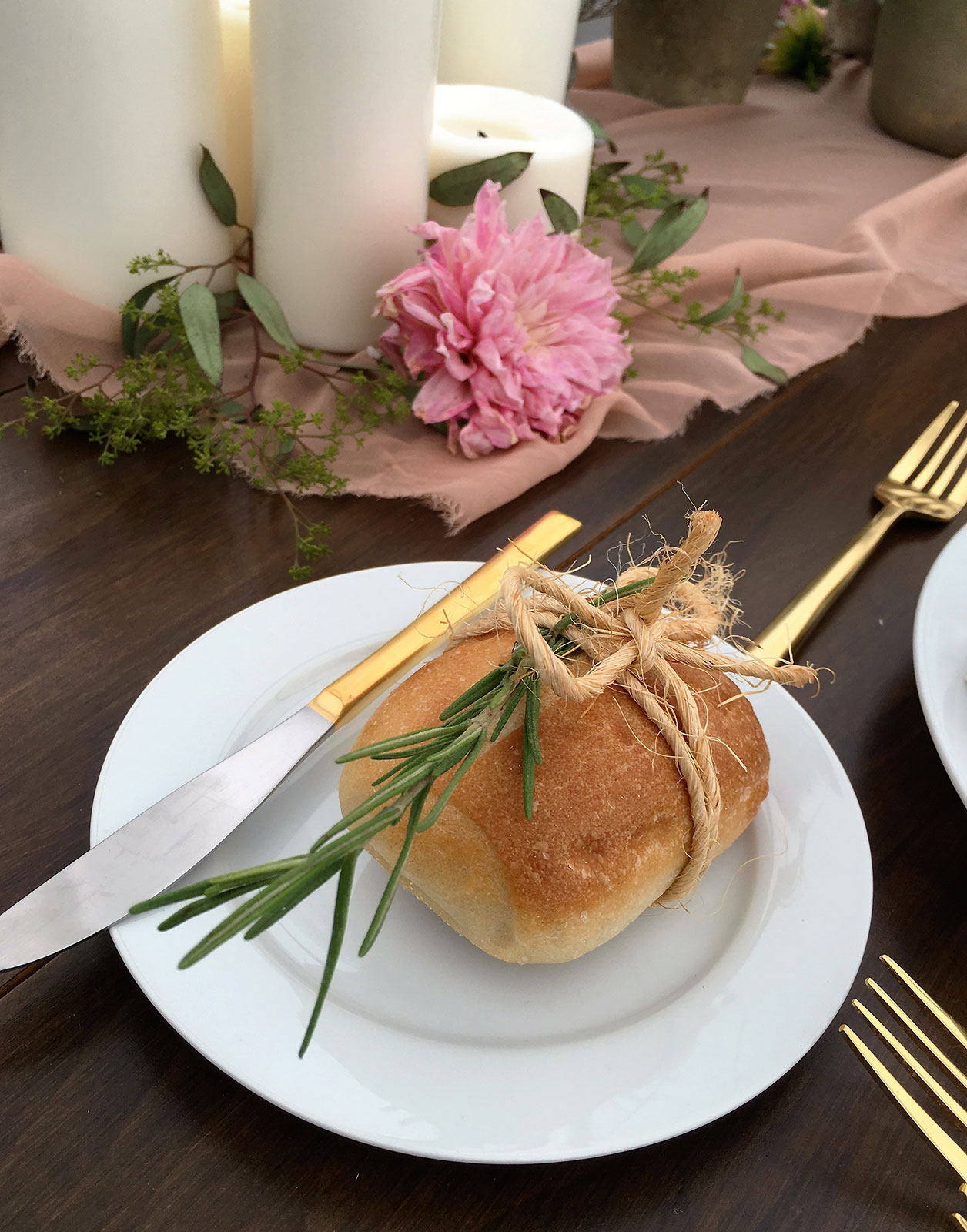 surprise performance by jon bon jovi
Guests enjoyed
cocktails
,
hors d'oeuvres
and
dinner
served family-style. The menu included Churrasco Steak with Chimichurri Sauce, Herb-Crusted Salmon with fresh Pico de Gallo, Grilled Veggies, Island Black Beans and Coconut Jasmine Rice. The one-of-a-kind watercolor wedding cake design almost perfectly mimicked the Miami sunset. The cake itself included layers of guava cake and Oreo cake! Then the party really started! Guests were surprised when the band leader
Lourdes Valentin
persuaded wedding guest Jon Bon Jovi to join them on stage for a
performance of "Livin' On a Prayer"
! The waterfront location made for the perfect backdrop for the festive fireworks display that closed out this beautiful evening!