We kicked the new year off right with Katie and Larry's amazing 3-day wedding celebration. Eggwhites was thrilled to cater for their guests all three days. Their wedding took place at the Bonnet House Fort Lauderdale on Saturday. Eggwhites also catered a fabulous rehearsal dinner at The Atlantic Hotel on Friday evening. We capped off the weekend with a Sunday tailgate brunch to accompany a lazy day together watching football and possibly nursing the occasional hangover.
THE 3-DAY WEDDING WEEKEND
As couples seek to create a memorable experience for their guests, the three-day wedding is the new normal Couples are opting to extend the celebration to spend more meaningful time to make magical moments and memories with every guest.
With so many guests traveling from afar, many couples schedule events before and after their wedding day. With their family and friends together at the same time, it makes sense to take advantage of the gathering to make the absolute most of this precious time together. The celebration kicks off with a Welcome Party in addition to or instead of a Rehearsal Dinner. Then the big day is followed by an all-important day after party.
THE WEDDING WELCOME PARTY
Gone are the days of the traditional rehearsal dinner which followed the wedding ceremony rehearsal walk-through. Traditionally the rehearsal dinner guest list is kept small - the bridal party, immediate family and some out of town guests. While a small dinner may take place, couples are now embracing the idea of a "welcome party" that includes all invited wedding guests.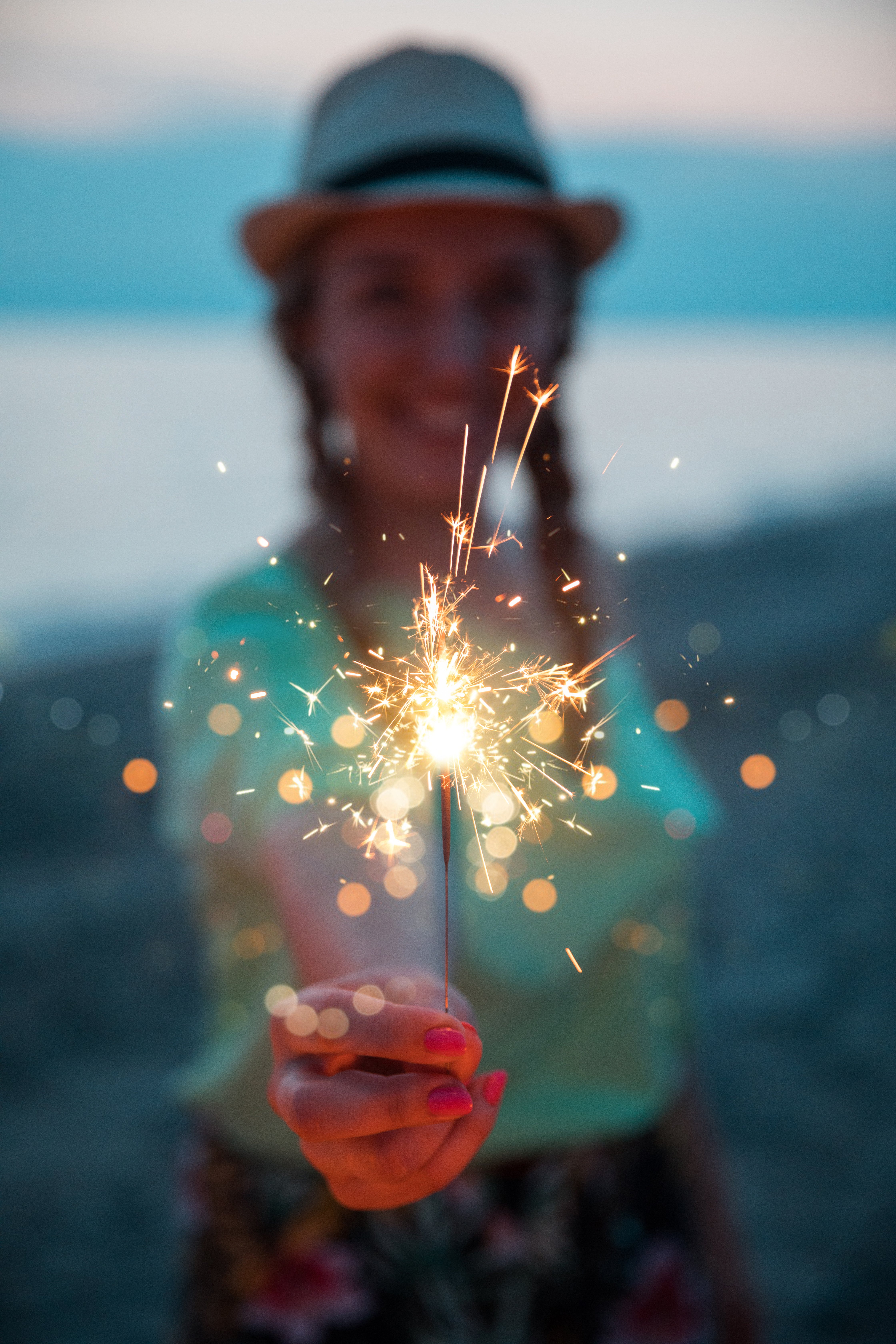 On Friday evening, Katie and Larry welcomed guests to their penthouse suite at The Atlantic Hotel in Fort Lauderdale to enjoy an Asian-inspired dinner overlooking the Atlantic Ocean.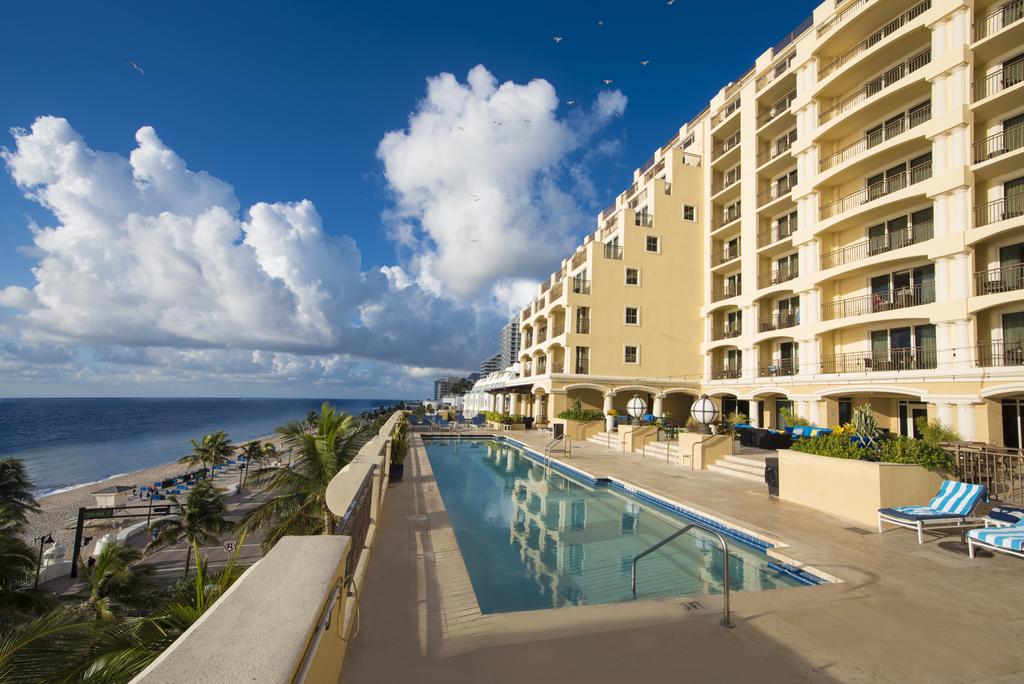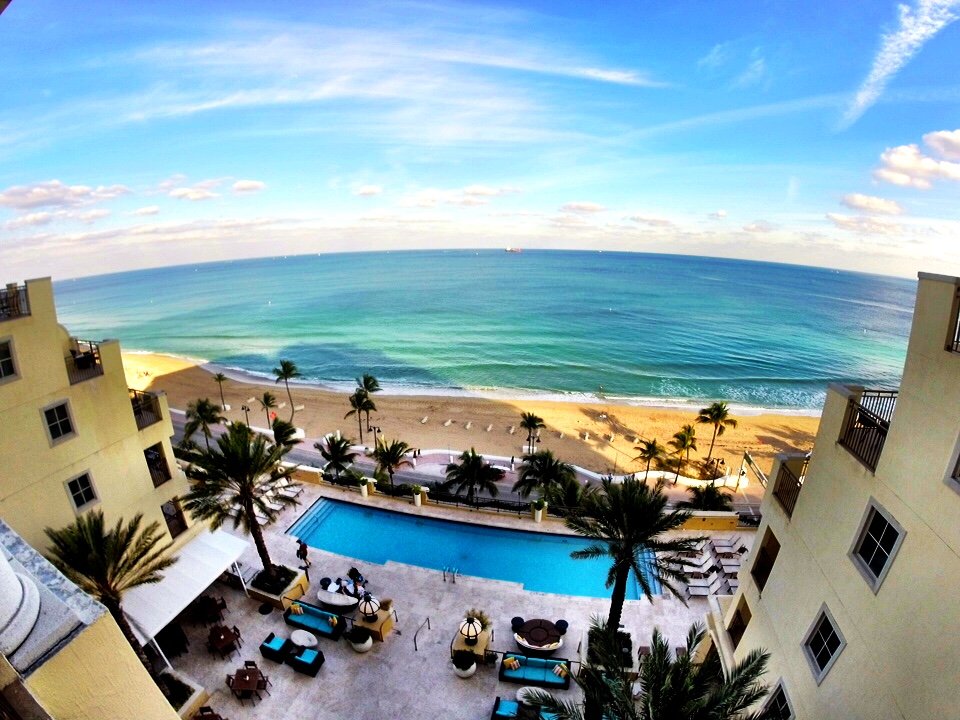 KATIE AND LARRY'S ASIAN-INSPIRED REHEARSAL DINNER MENU
Wakami Salad with Charred Cuttlefish
Tangled Greens with Orange Supremes with a Ginger Miso Drizzle
Soba Noodles with Asian Grilled Chicken and Black Trumpet Mushrooms with a Plum Wine Vinaigrette
Assorted Sushi, Sashimi ans Maki Rolls with Soy Sauce, Wasabi and Picked Ginger
Grilled Thai Chili Rubbed New York Strip with Kimchi
Grilled Japanese Eggplant and Assorted Root Vegetables
Chocolate Orchid Water Truffles
Lychee Sorbet and Green Tea Ice Cream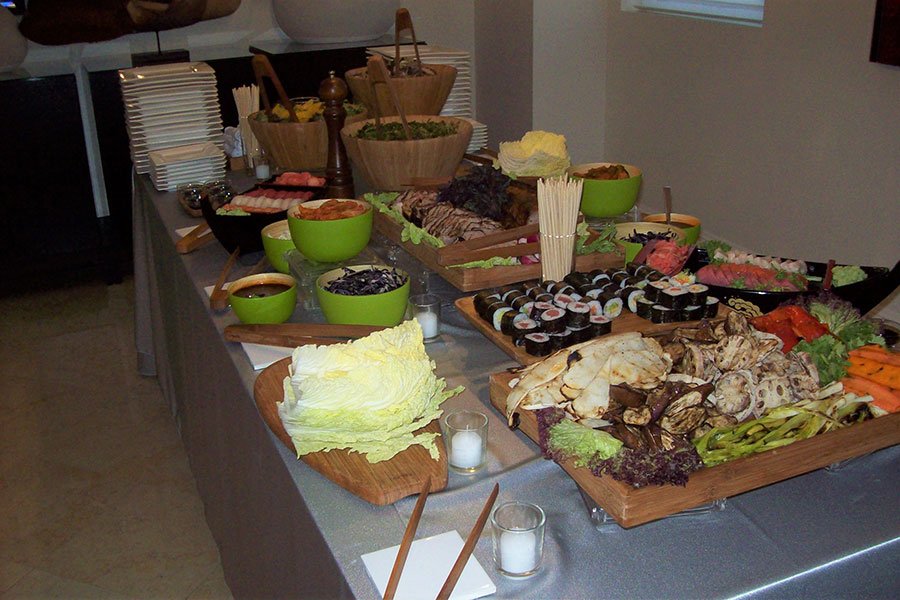 THE MAIN EVENT
We can't think of a better way to ring in the new year than with wedding bells! Katie and Larry celebrated their nuptials at The Bonnet House Museum & Gardens on December 31 with 175 friends and family. After a beautiful ceremony, guests dined and danced the night away.
YELLOW WEDDING THEME
If happiness were a color, it would be yellow. The color yellow is the bride's favorite color which certainly suits her cheerful disposition! She incorporated this sunny hue along with elements of silver and white throughout her wedding décor. The dinner tables were covered with canary yellow linens and daffodil yellow organza overlays. The magnificent centerpieces were designed with yellow roses, white hydrangea and cymbidium orchids.  Tall crystal candle holders completed the tablescape look beautifully.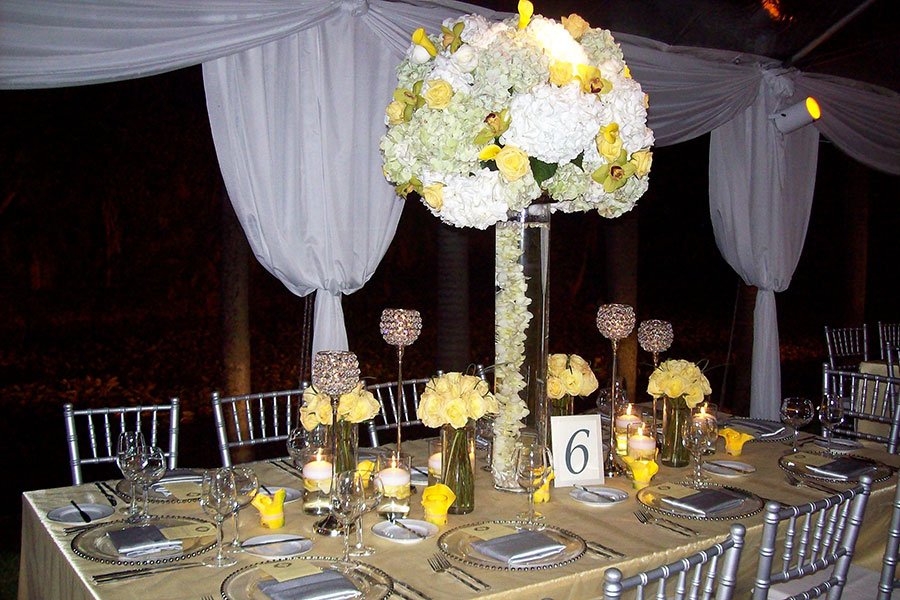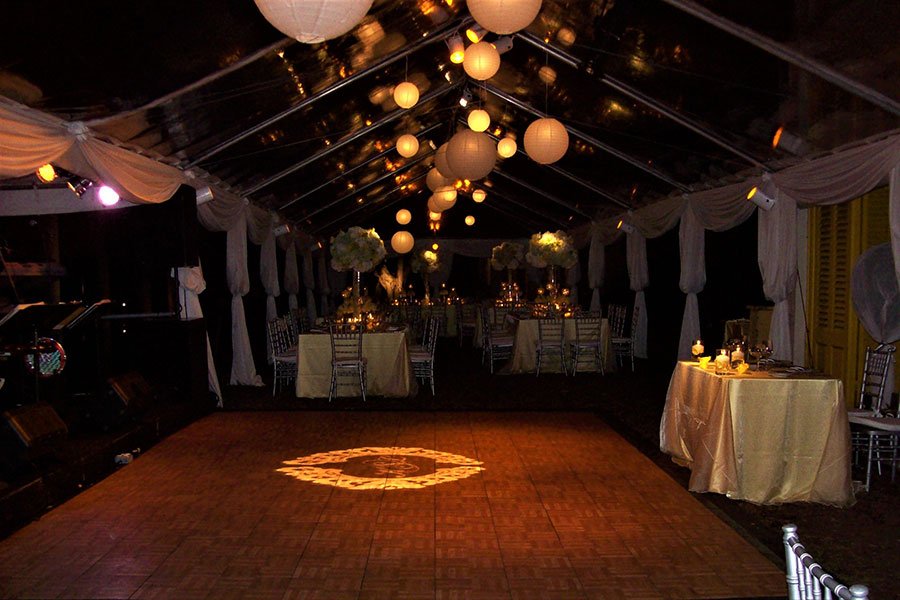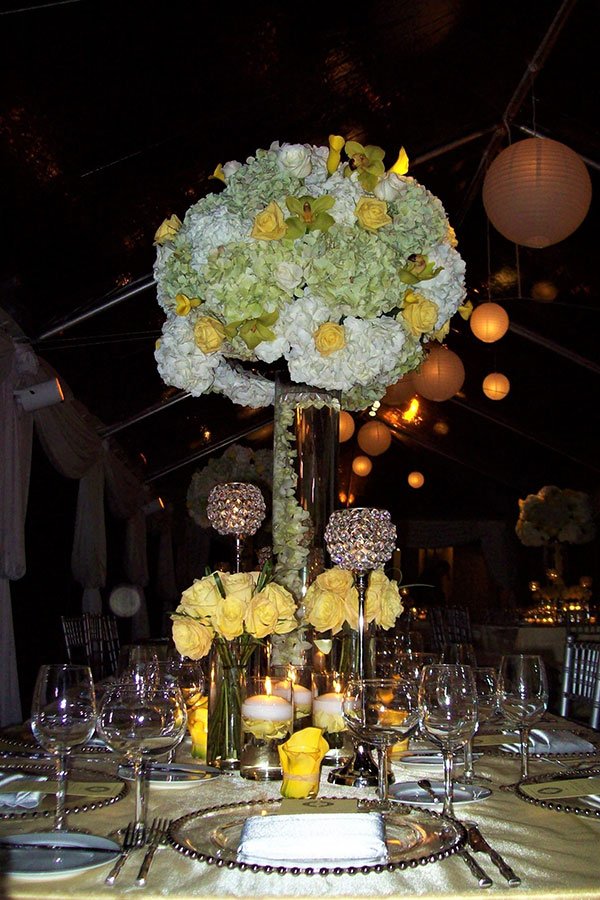 Yellow made a subtle appearance in other special wedding touches. Special lights illuminated the couple's monogram in yellow on the dance floor. Their classic white wedding cake was also adorned with their monogram in pale yellow.
The transparent tent allowed guests to enjoy the beautiful and majestic foliage, the pond and the overall ambiance that made The Bonnet House a perfect backdrop for their grand affair.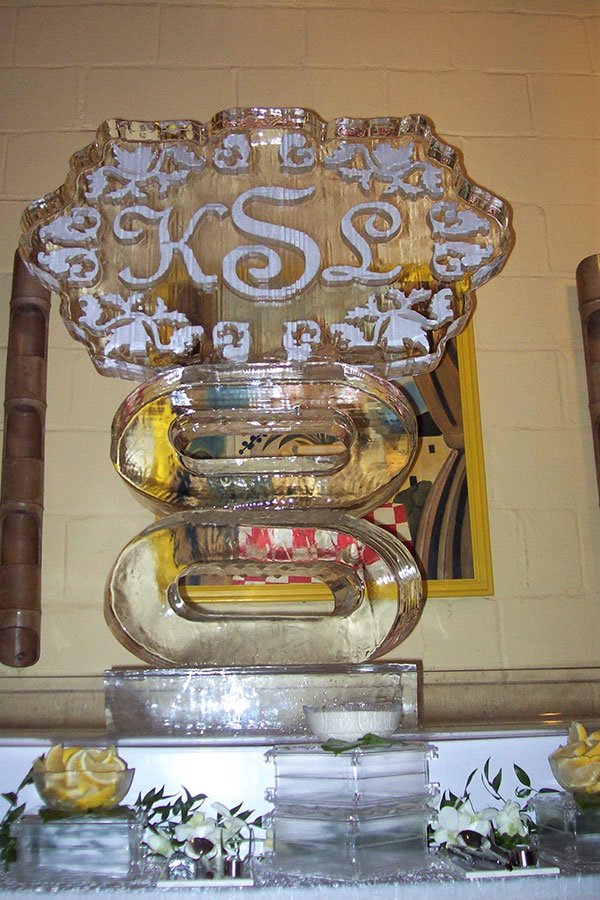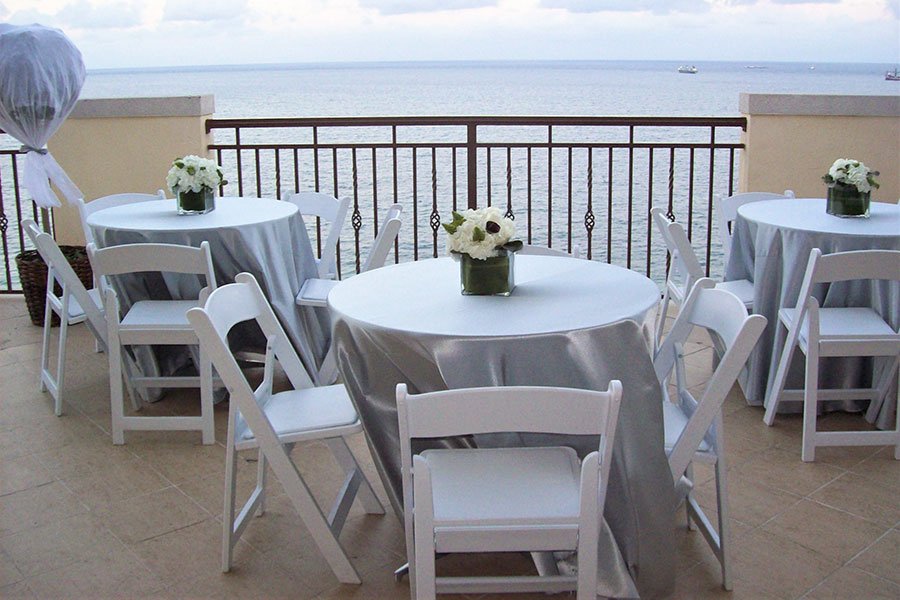 NEW YEAR'S EVE WEDDING MENU
The Bonnet House grounds encompass one of the last examples in South Florida of a native barrier island habitat. Guests enjoyed a cocktail hour in the main courtyard which is planted with tropical vegetation to complement the natural vegetation. Small bites such as Seared Tuna Carpaccio and Double Cream Brie in Puff Pastry were passed while guests enjoyed the quaint setting of the Bonnet House's cozy courtyard. This was just the tip of the iceberg that was the couple's fabulous New Year's Eve wedding menu!
Guests moved to a large tented area for dinner and dancing. Guests were seated for a served salad of Field Greens with Montrachet Cheese, Hearts of Palm and Pomegranate Seeds. The first dance took place and toasts were made before a fabulous array of specialty stations opened for the main course. Katie and Larry opted for stations rather than a served dinner to encourage mingling and socializing among their guests.
A bountiful raw bar with fresh stone crabs and jumbo shrimp cocktail elated guests. The carving station was next level with Rosemary Rack of Lamb and a Papaya-Mango Glazed Pork Loin. Also offered were two more interactive stations where Eggwhites' chefs prepared Asian Stir Fry and gourmet pastas. Guests had their choice of sauces including an Herb-Infused White Clam Sauce, Sundried Tomato Pecan Pesto Sauce, Cracked Peppercorn Alfredo Sauce and Fire Roasted Tomato-Basil Sauce. Guest then topped their selections off with their choice of toppings which ranged from Three Meat Mini Meatballs and Fresh Atlantic Shrimp to Artichoke Hearts, Pine Nuts and Asparagus.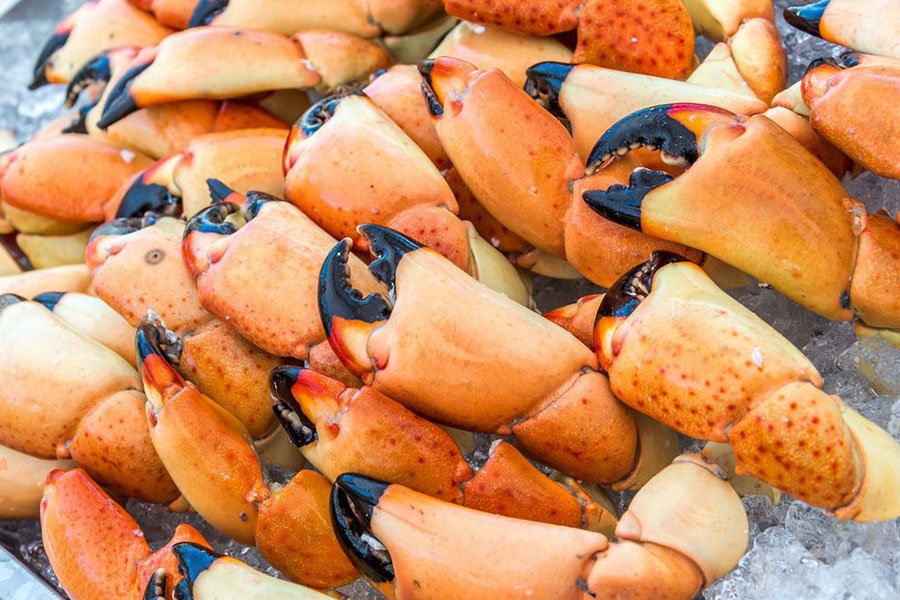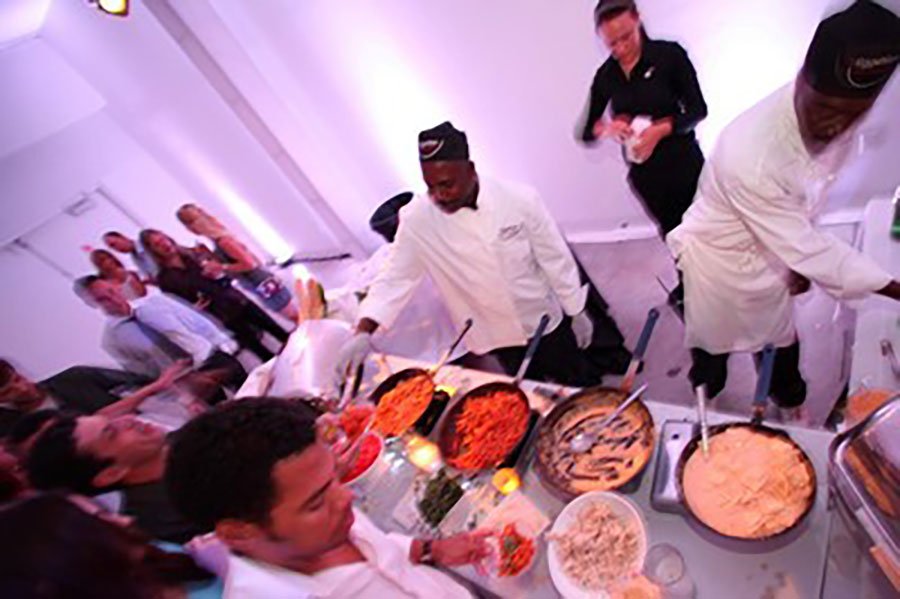 The classic Sidecar was Katie and Larry's signature cocktail. They chose the Sidecar in honor of the bride's late father as this was his favorite drink. Nations Band rocked the house and rang in the New Year. Guests continued to dance the night away until the wee hours of the morning.
SIDECAR COCKTAIL RECIPE
1 ½ oz Cognac
¾ oz Cointreau
¾ oz Fresh Lemon Juice
Garnish of Orange Peel and Sugar Rim
Coat the rim of a cocktail glass with sugar and set aside. Do this a few minutes in advance so the sugar can dry and adhere well to the glass.
Add remaining ingredients to a cocktail shaker with ice and shake. Strain into prepared glass. Garnish with a piece of orange peel. Enjoy!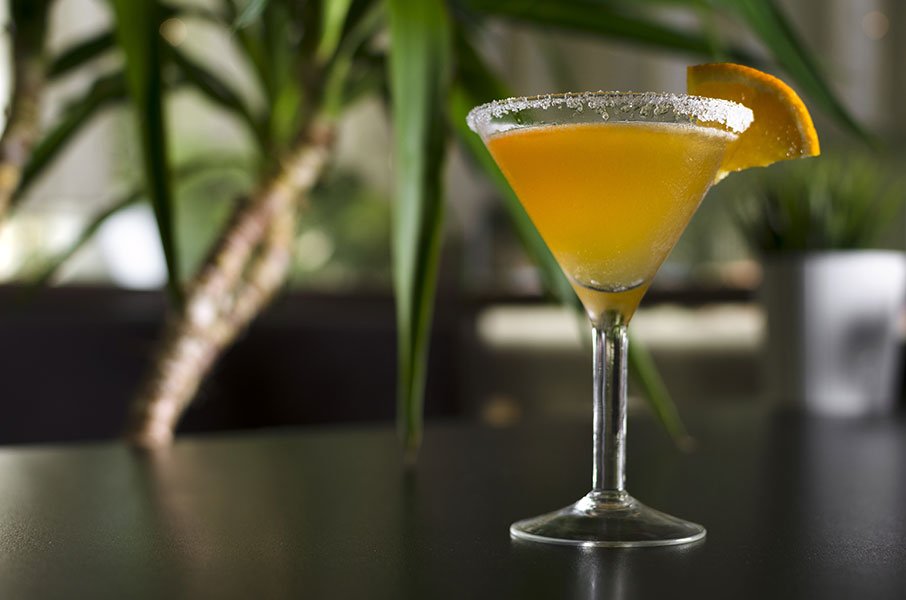 THE POST-WEDDING DAY PARTY
The post-wedding day party has become an equally integral part of weddings. This party is typically more relaxed and casual. The wedding party is free of the obligations and formalities of the big day. Everybody is ready to kick up their heels a bit! Furthermore, who wouldn't want another day to soak up the love and laughter with close family and friends?!?
Since the 'Day After' party was of course on New Year's Day, what better menu to serve than a hybrid tailgate brunch. Guests certainly appreciated this menu after a long night of dancing and drinking! Along with traditional brunch fare, guests ate their fair share of BBQ and Buffalo Chicken Wings, BBQ Pullled Pork Sandwiches, Veggie Slaw in the Raw, Honey BBQ Baked Beans and Traditional New Years Black Eyed Peas. Finally, guests self-served the "hair of the dog" and college football served as appropriate entertainment.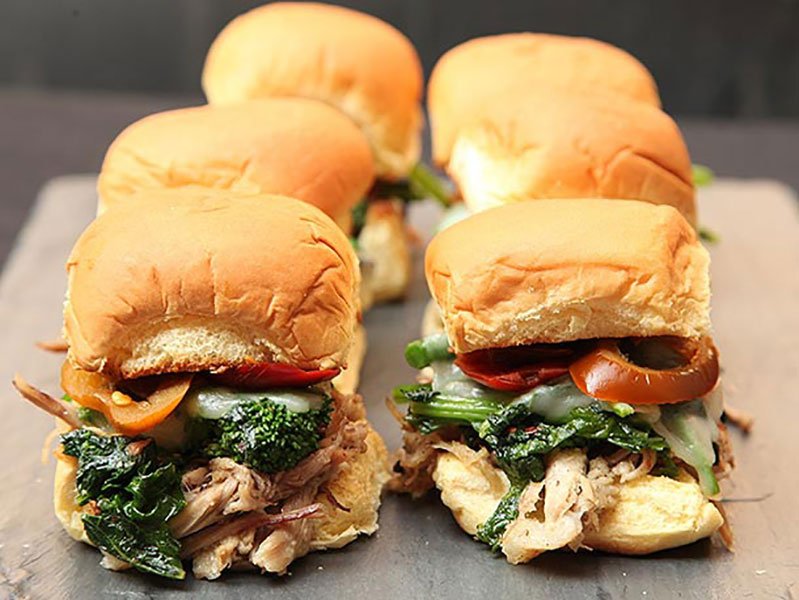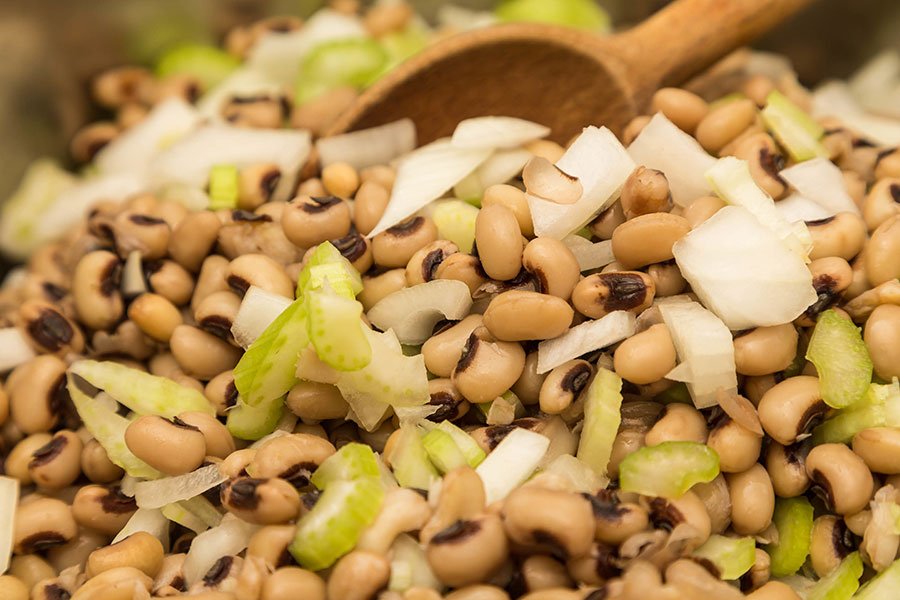 Are you contemplating your theme for a post-wedding day party? An outdoor
is probably the most popular 'day-after' party.  Eggwhites Catering has also catered our fair share of events aboard yachts. This is particularly popular if many out of town guests will be in attendance. Another popular choice is a simple Brunch. If a tailgate party is right up your alley, check out our extensive Superbowl Theme blog post for some tailgate inspiration!