Did you just get engaged? Congratulations! For the lucky couples getting married in 2012, your wedding planning fun has just begun. If you are planning to say "I do" in 2012, you are most likely looking for wedding planning ideas and inspiration. Weddings come in all shapes and sizes and each wedding is as unique as the couple who is planning their special day. Flowers and decor, wedding dresses and bridal party attire, food, drink and wedding cake. Stationary, favors, oh my!! The themes and options are endless. Thankfully we have many wonderful resources at our fingertips starting with WeddingWire, The Knot and Style Me Pretty Weddings Miami and beyond. So whether you need wedding planning ideas on a budget or the sky is the limit, we can help point you in the right direction.
STYLE ME PRETTY WEDDING INSPIRATION
Fortunately, web sites like Style Me Pretty weddings resource guide provide millions of stunning wedding images to help inspire and plan your big day. To fine tune your nuptial wants and needs, we selected some wedding ideas from a Vizcaya wedding we catered in South Florida. This elegant wedding was featured in Style Me Pretty Weddings Miami! We will also point you towards some additional resources found in the Style Me Pretty wedding inspiration gallery known as The Vault.
Eggwhites Catering is here to help you get started!
STYLE ME PRETTY MIAMI WEDDINGS
"White and sparkle" was the color palette of choice for this couple who were married at Vizcaya Museum and Gardens. The many sumptuous layers of detail created a stunning, romantic and classically chic wedding celebration.
WEDDING THEME
Before you focus on the details, you need to pinpoint your wedding style. Do you want your wedding to feel fresh and modern? Romantic and airy? Rustic? Keep in mind that the wedding location you select for your ceremony and reception will help define your wedding style. For example, a waterfront wedding might inspire a nautical or coastal wedding style.
If you are unsure of which direction to take, we will steer you towards some wedding themes that will generally suit any venue and style:
ROMANTIC
Timeless, classic and chic. Color palette is typically winter white or pale blush
VINTAGE
Captures the elegance of a bygone era
RUSTIC
A natural landscape look that uses wood in multiple ways and has a homey vibe
COASTAL
Typically more relaxed and serene. Incorporates coastal or nautical elements into the decor
GARDEN
Botanical beauty with lots and lots of blooms
ECO FRIENDLY
Focus on reducing impact on the planet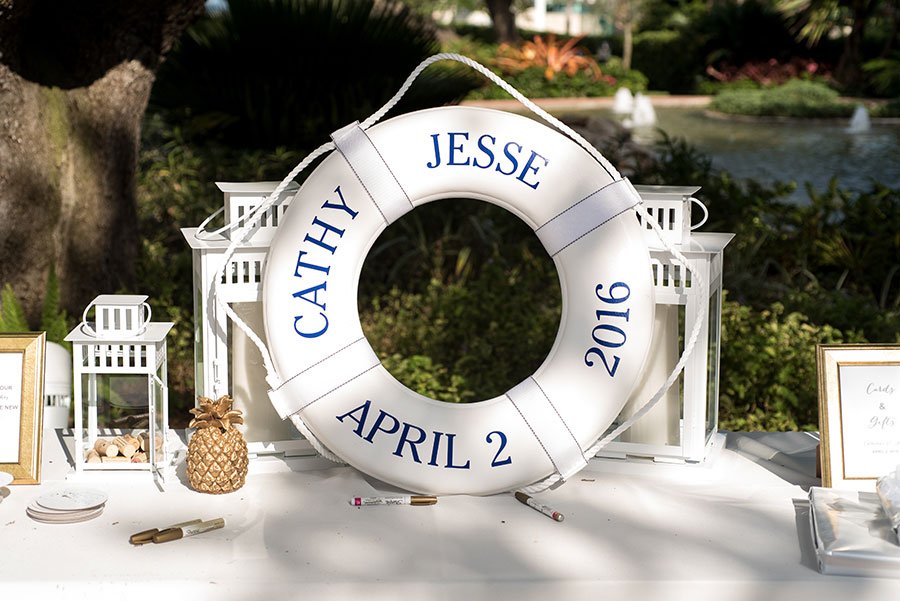 Nautical wedding theme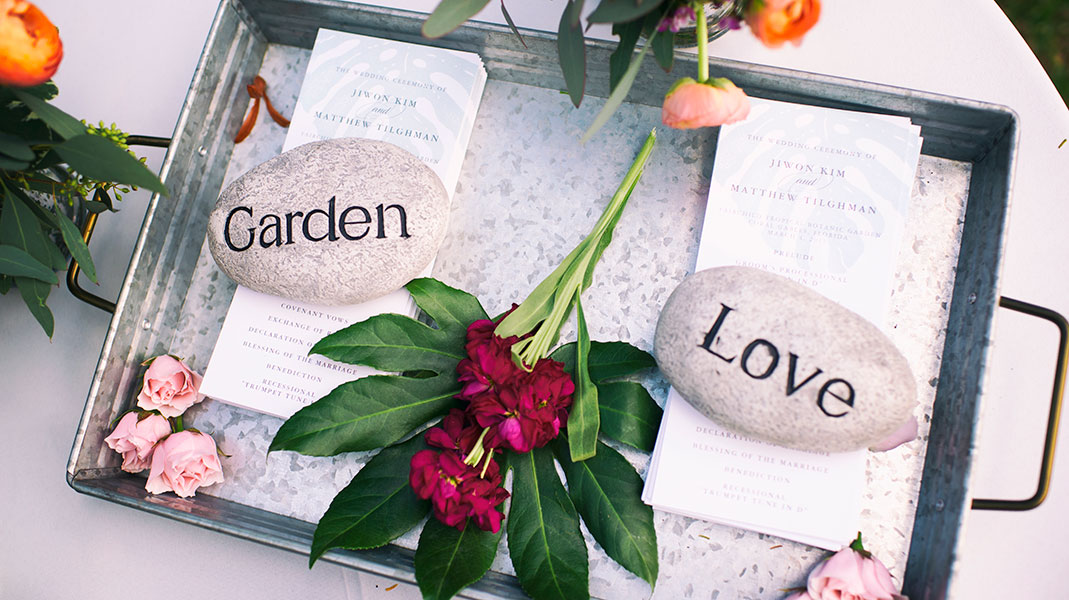 Garden wedding theme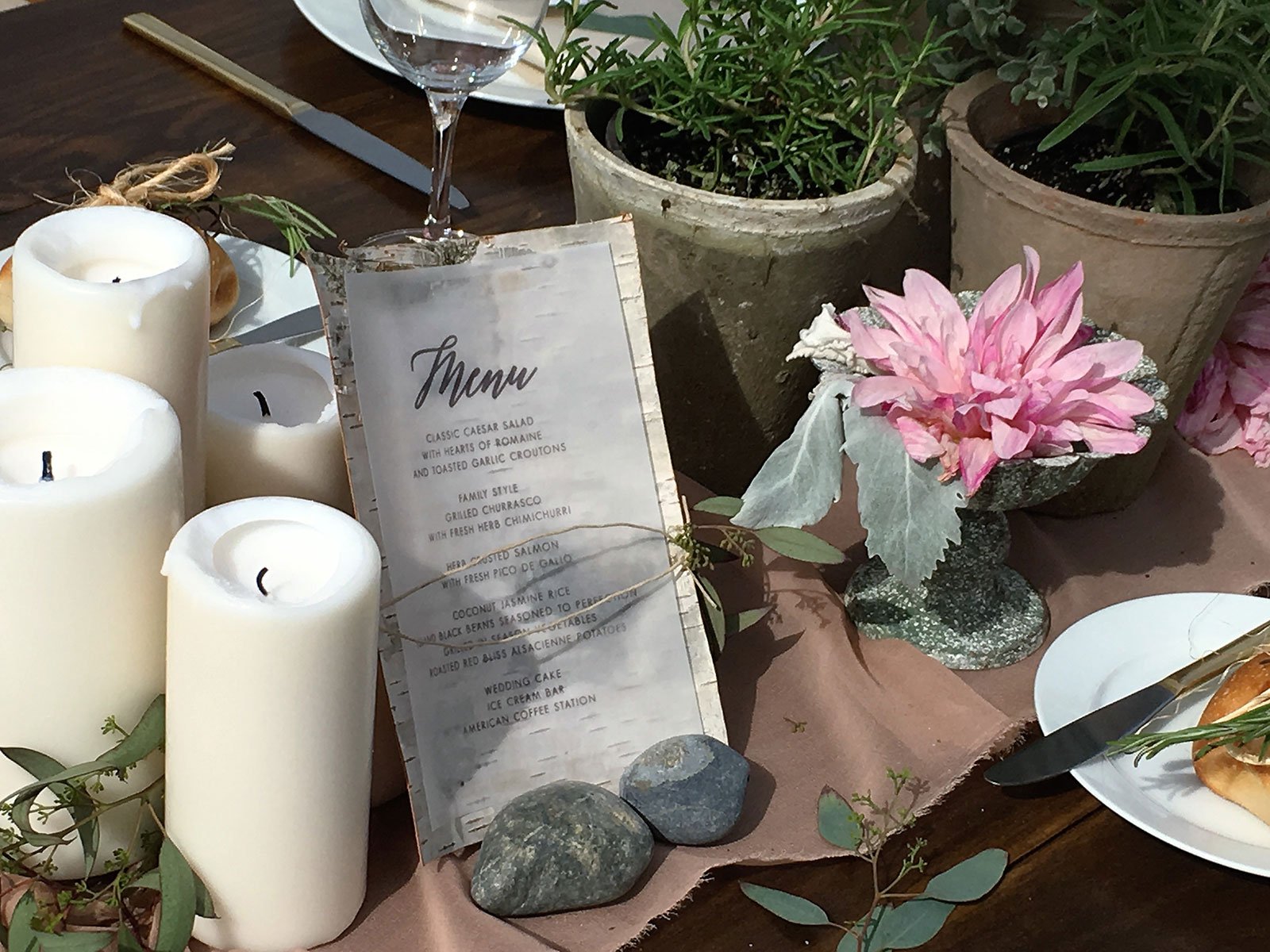 Eco-friendly wedding
ETHNIC OR MULTICULTURAL
All about embracing one's culture, family traditions into the celebration, decor and menu
ROMANTIC BOHEMIAN
Relaxed yet elegant. Cool and carefree
FORMAL GLAMOUR
A grandiose, black tie affair with ornate floral decor and full place settings
MODERN
Clean lines, geometric shapes and minimalist design
TROPICAL
Think pops of bright colors and punchy floral arrangements
Style Me Pretty has lots of look books based on a variety of wedding themes and styles.
Social sharing sites like Pinterest, lover.ly, WeddingGawker and Style Me Pretty have made brainstorming and planning a cinch. Once you have a general theme or style in mind, you can log on, start searching and save your finds to refer back to later! All you have to do is type in keywords such as "garden wedding", "nautical wedding", "beach wedding" or whatever your theme is and you can start digging through all the pins! If you don't have a theme in mind, you can just search "tablescapes" or "table centerpieces" and you'll get thousands of ideas to start with. Once you see something you like, you can refine your search and design exactly what you want.
Also, check our website often for wedding inspiration. We are currently updating the website with Real Weddings photo galleries which showcase a myriad of weddings we have catered – each one has its own unique style.