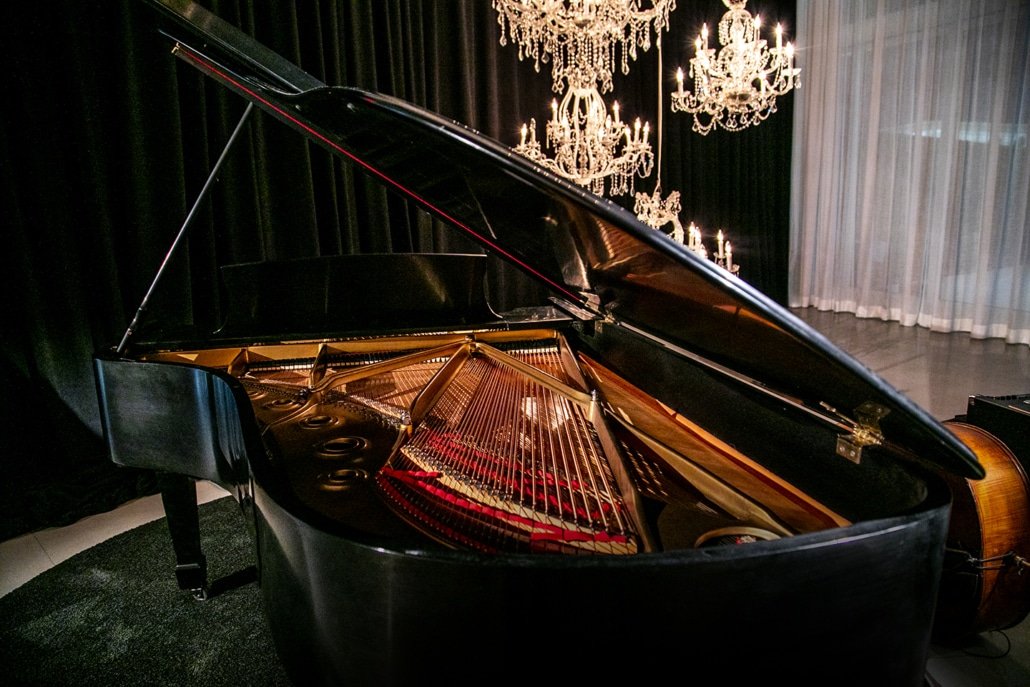 Fulfilling an unmet need in North Miami, LEVEL THREE was conceived to create an exclusive contemporary venue and a uniquely alluring destination. Developed by Turnberry - one of the premier real estate development companies - LEVEL THREE leverages a heritage of extraordinary quality and attention to detail.
LEVEL THREE isn't just about architectural prowess, urban aesthetics and transformable spaces. At the heart of LEVEL THREE is an unwavering commitment to unsurpassed experiences and forging enduring relationships with clients.
LEVEL THREE is a completely customizable space which can accommodate as few as 30 and as many as 700+ guests. The combined indoor and outdoor space is 25,000 square feet with 13 foot high ceilings and 27 rigging points.
The essence of LEVEL THREE is culture and sophistication. Guests will enjoy the rooftop terrace, enjoying eclectic surroundings and views of the tropical lower courtyard and contemporary art. Revel in the sweeping, minimalist lines of the inside space, complete with tall, floor-to-ceiling windows.
LEVEL THREE was meticulously designed by award-winning architect Carlos Zapata. The venue is specifically designed to accommodate special events ranging from weddings and social events to corporate events, meetings and experiential events. Amenities include a well-equipped restaurant grade kitchen, freight elevator, full A/V connectivity and ample parking.
As a preferred vendor, Eggwhites Catering has been producing high-end corporate and social events at the Level Three venue and similar party venues in Miami and South Florida for over two dozen years.
We understand the layout of the space, the various "do's and don'ts" of the special event and venue. We will bring your event to life beautifully while adhering to the guidelines that protect the integrity of the space. Working with your venue's recommended vendors will ensure a streamlined and collaborative planning process with flawless timing, execution and attention to detail.
SAMPLE MENUS
Delicious food and drink, artful presentation, impeccable party catering, professional service and over two dozen years of expert experience.
These are the hallmarks of an Eggwhites Catering Miami special event.
Call us at (305) 892-2066 or REQUEST A QUOTE for your special celebration at Level Three Miami today.
Let's plan your next special event!