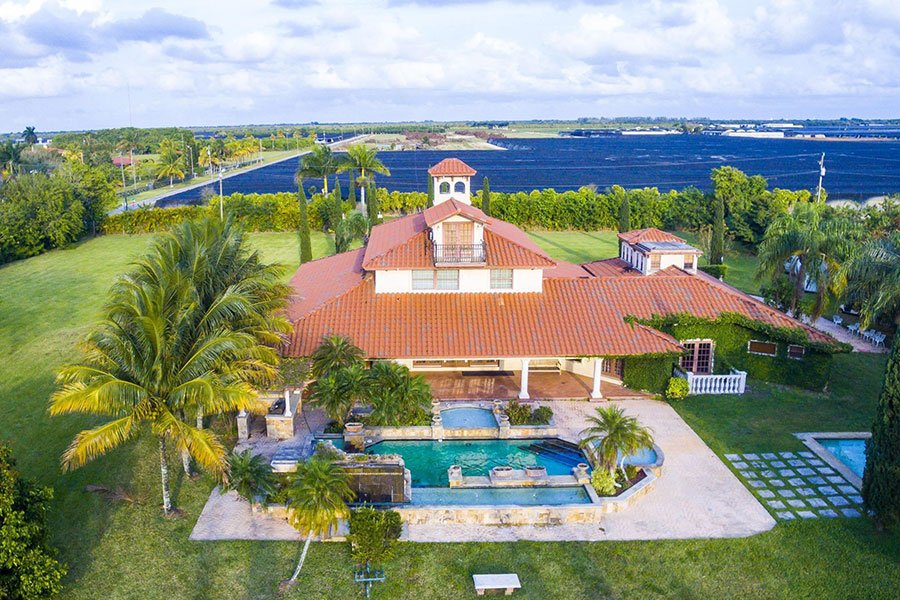 Villa Toscana Miami offers a breathtakingly peaceful and romantic setting for weddings, corporate functions and other private events, from intimate parties to grand galas.
The spectacular garden villa can accommodate up to 500 guests. There are also plenty of areas that suit cozier, more intimate affairs. The four acre property includes the gorgeous mansion, beautiful tropical gardens, fountains and cascading waterfalls.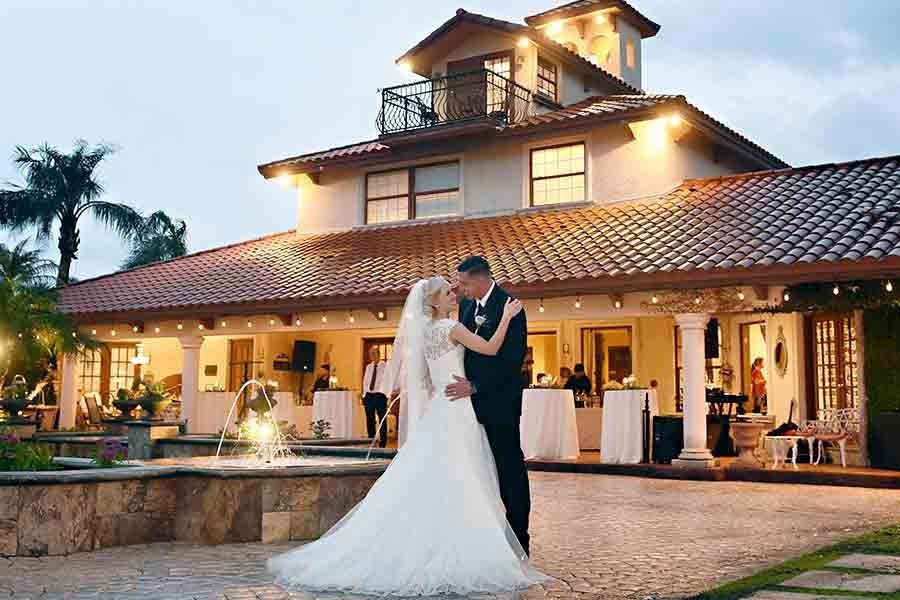 The courtyard features Italian-style décor. Alive with lush green grass and beautiful flowers, there are multiple romantic ceremony locations to choose from such as the magical Secret Garden with Koi Ponds and the Grand Center Fountain with four long reflecting pools.
Villa Toscana Miami has a wedding event team that is pleased to assist couples in their planning and execution. Custom wedding packages include accommodations for get-ready suites, an overnight stay with 7 hours of event time and fireworks!
Villa Toscana Homestead is located just north of Miami Homestead General Aviation Airport. Downtown Miami is a short trip northeast and heading both south and west will lead to The Everglades National Park. There are various points of interest and recreational excursions nearby. Wineries and breweries present spectacular destinations. Overnight accommodations are just beyond a couple of canals.
As a preferred vendor, Eggwhites Catering had been producing high-end weddings, corporate and social events at Villa Toscana Miami and similar premiere Miami wedding and event venues.
We understand the layout of the space, the various "do's and don'ts" of Miami event and wedding venues. We will bring your event to life beautifully while adhering to the guidelines that protect the integrity of the space. Working with your venue's recommended vendors will ensure a streamlined and collaborative planning process with flawless timing, execution and attention to detail.
SAMPLE MENUS
Delicious food and drink, artful presentation, impeccable party catering, professional service and over two dozen years of expert experience.
These are the hallmarks of an Eggwhites Catering Miami special event.
Call us at (305) 892-2066 or REQUEST A QUOTE for your special celebration at Villa Toscana Miami today.
Let's plan your next special event!