EGGWHITES CATERING AT SOUTH BEACH FOOD AND WINE FESTIVAL
Eggwhites Catering has participated in the South Beach Food and Wine Festival Miami since its inception. We are delighted to again be featured at the Grand Tasting Village with other talented Miami chefs that locals love and respect. You can count on an abundance of delectable treats from more than 50 featured restaurants from all over South Florida. Eggwhites Special Event Catering is proud to be part of the thriving North Miami/Sunny Isles/Aventura neighborhood in the Grand Tasting Village. A seemingly endless selection of carefully crafted cocktails, wines, beer and spirits will be available throughout the Village to pair with all the small dishes and delights.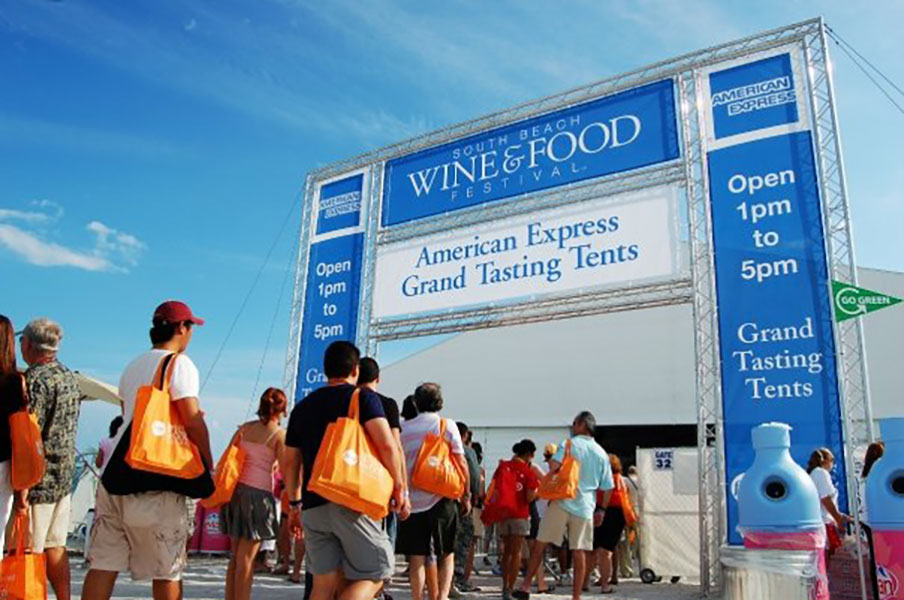 This year, Eggwhites is taking things to a whole new level at the South Beach Food and Wine Festival. Since the festival's inception, Eggwhites has raised the bar every year. This time around, guests will not only be raving about the unique and delicious flavors of our creation, but delighting in this whimsical and memorable presentation. Visit us on Sunday, February 26th at the Grand Tasting Village between 1:00pm -5:00pm to catch Chef Gary Lampner dishing up signature treats alongside many of South Florida's top chefs and restauranteurs.
JACK AND THE BEANSTALK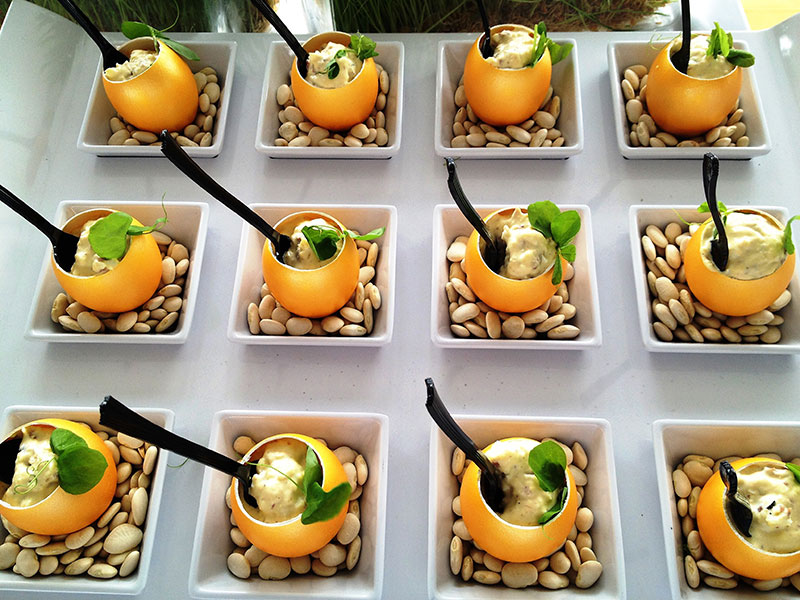 If you are familiar with the classic story of Jack and the Beanstalk, our nostalgic food presentation at South Beach Food and Wine Festival Miami will take you back to your childhood in a whole new way. Eggwhites Catering will be serving a Golden Deviled Egg with Smoked Goose Breast. Some of our lucky guests will be able to steak away a Golden Egg without climbing a beanstalk or worrying about a terrible giant chasing after them.
With production underway at the Eggwhites commissary, chefs are busy prepping to serve thousands of hungry guests. Chef Gary Lampner is a featured chef this year at the festival so please stop by and say hello. You may read more about Chef Gary on our About Us page. Tickets are still available and we recommend that you do not miss this one!  Eat, drink and be merry!
We would like to cater your next special event! Contact us today for a quote.