PLAN YOUR HOLIDAY PARTY WITH EGGWHITES CATERING
It's not too late to think about booking a holiday party for your company, friends, or family this holiday season. Spaces and dates are filling quickly, so contact us soon if you're interested in hosting your holiday party with us this year!
No matter what your holiday party needs may be, our team can work with your vision and budget to bring the celebration to life. With some of the best chefs and event planners in South Florida on staff, along with personalized menus, in-house decor capabilities and our extensive vendor network, an Eggwhites event is always an affair to remember.
Eggwhites Catering hosts small and large-scale holiday parties each year, from a simple office lunch to extraordinary, experiential "talk-of-the-town" corporate events, Eggwhites Special Event Catering is a partner your company can rely on to consistently deliver the highest quality food and smart, professional service. We take the time to get to know your company profile, personality, and corporate image and we will deliver a customized program for you with meticulous attention to detail and budgetary consideration.
Whether your goal is to impress clients, recognize employees or thank business partners for a great year, be assured that an Eggwhites special event will make a lasting impression with your guests while maximizing shareholder value.
The holiday party possibilities are endless with our one-stop event solution! From menu design, décor, chairs, linens, floral, and entertainment, to the venue rental itself, our team can handle all of your holiday party catering needs!
Whether you're hosting a few friends for an informal, intimate dinner or a few hundred for a lavish cocktail party, pamper your guests with custom culinary creations designed for you without the restrictions of a set restaurant catering menu. Chef Gary Lampner will work with you to a create a one of a kind, unforgettable culinary experience in the comfort of your own home.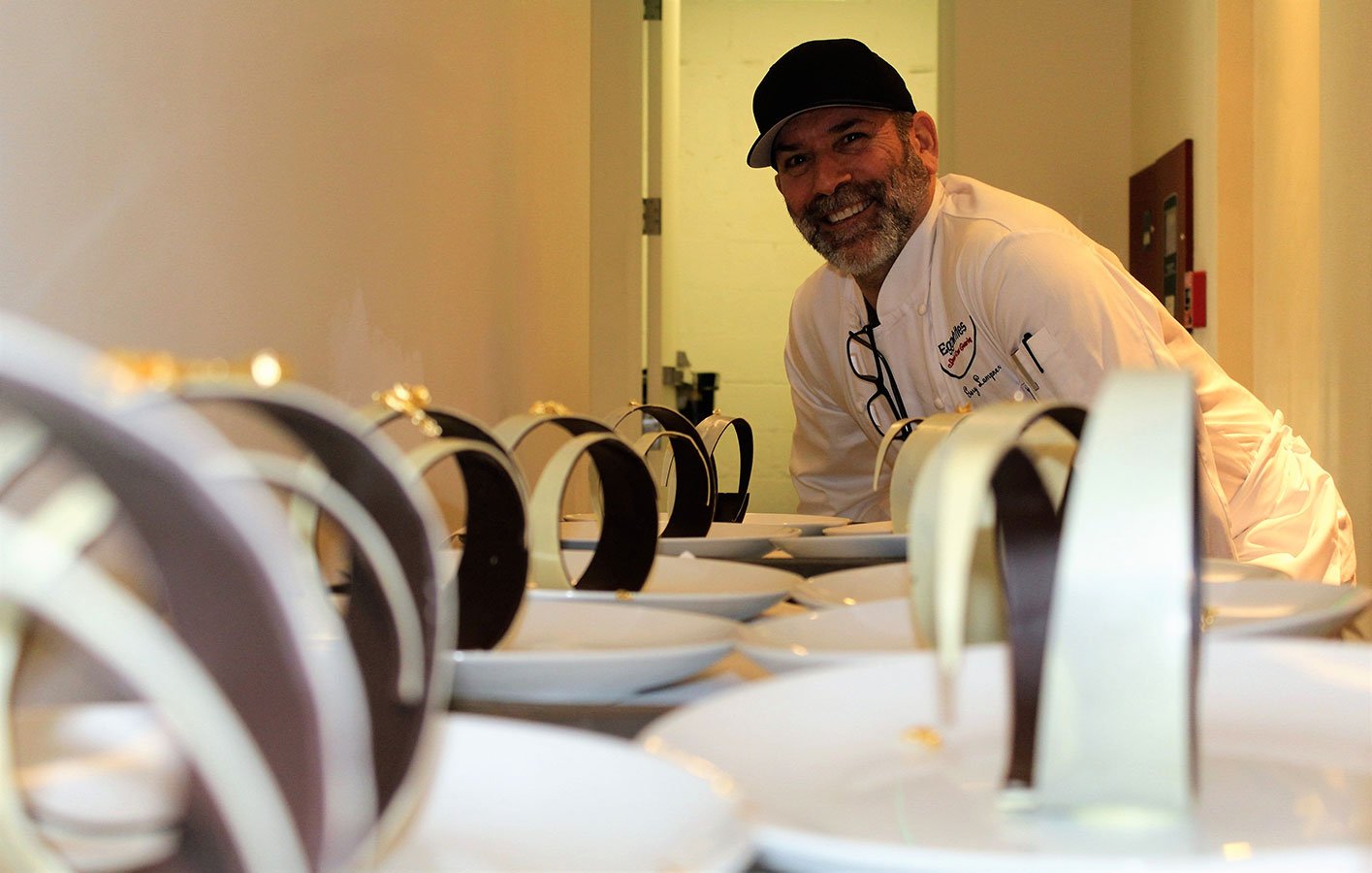 A FEW TIPS FOR THROWING A GREAT HOLIDAY PARTY
HAVE PLENTY OF GREAT FOOD
There are two rules when it comes to holiday party food: plenty and variety. Nothing kills a party like running out of food, or not having enough variety to account for people's tastes and dietary restrictions. Food gives people something to do with their hands, gives people something to talk about, and helps to keep people from overdoing it on the booze. Make sure you have plant-based, vegan, vegetarian and gluten-free menu options. A good caterer will help you make sure your menu has enough to satisfy every palate.
BE WISE ABOUT BEVERAGES
It is the holiday party, and one of the few opportunities staff gets to cut loose, but booze at holiday parties is a measured risk. Be sure to have plenty of non-alcoholic alternatives, and keep your eye on your revelers to make sure everyone gets home safe. Consider offering a late night snack – not only does this help with alcohol consumption, but it lets everyone know that the time has come for the party to wind down.
GET DRESSED UP
Don't be tempted to save the effort and keep it casual, dressing up can actually boost morale more effectively (which is the whole point of a holiday party). Your staff will be more confident and more social if they feel like they look good.
PICK A UNIQUE VENUE
A unique venue sets the tone and creates excitement for your holiday party. Take your holiday party off-site from the office—even if you have a great setup. It's hard to relax and celebrate if you're still tied to the physical destination of your work! We can connect you with many local venues at various budget levels in and around Miami, Fort Lauderdale, and Palm Beach. The right venue will turn your event from the typical office party to a high-end corporate holiday party. South Florida is full of beautiful, awe-inspiring and downright funky venues!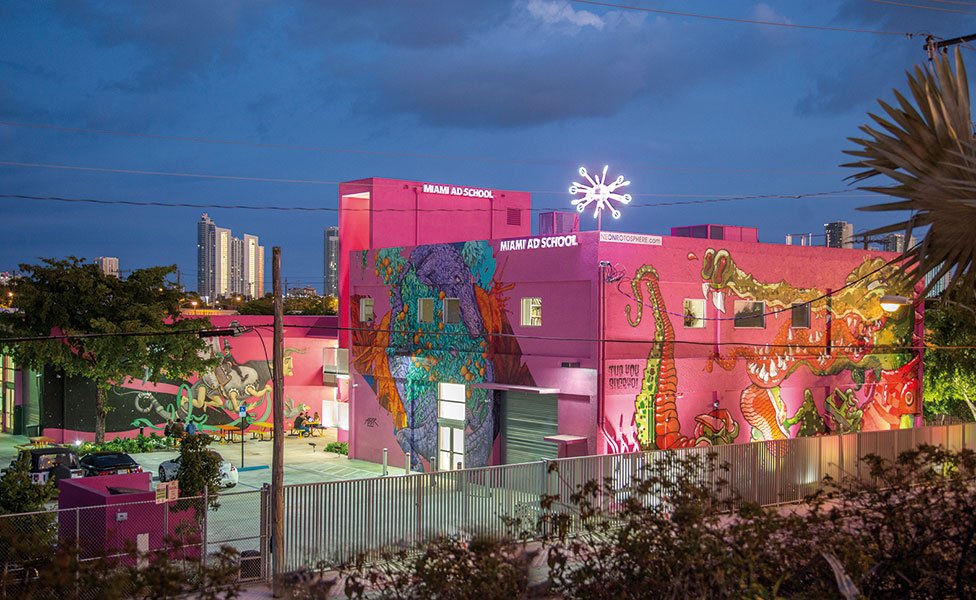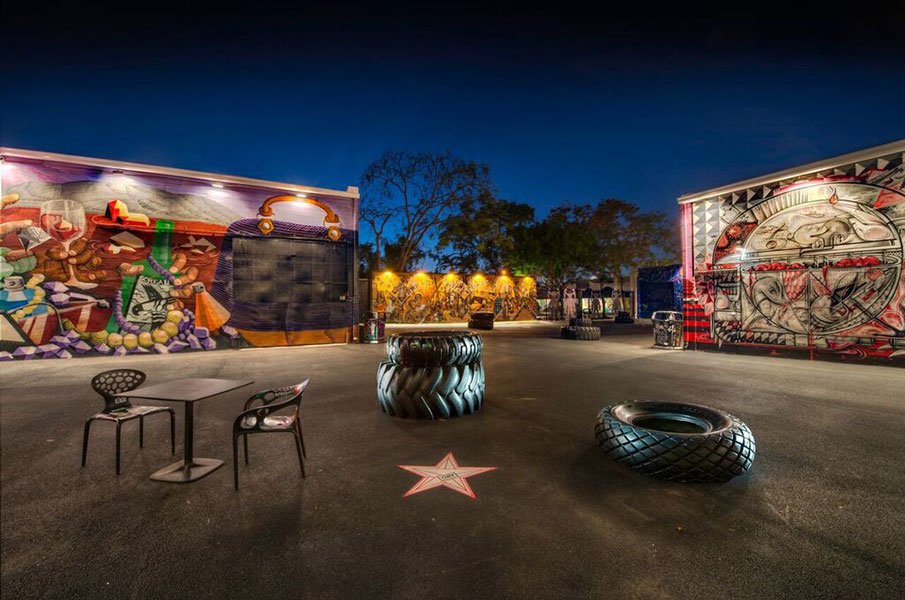 DECK THE HALLS
Dress up the venue, especially if the venue is your office. Nobody is going to feel like partying if your party looks like a boardroom. Make sure there is ample space for everyone to comfortably hang out. Make sure the place communicates holiday festivity. You don't have to break the bank, but do something. You want to create an atmosphere in which your party can succeed.
Our holiday catering staff is looking forward to planning your holiday party this year. Contact us online or call our experts at (305) 892-2066 to learn more about this year's menu and start planning your holiday party today!
Have another need? Let's hear it! Give us a call and we'll work with you on any scenario.
YOUR HOLIDAY PARTY STARTS HERE
Share your vision with us today to start creating an event that your employees, family and friends will be talking about for years to come!
For more holiday party tips and ideas, check out our post on Holiday Party Tips and Ideas
Ann Jones writes for Eggwhites Special Event Catering, a Miami-based luxury catering company.