We are honored to cater many high-end, high-profile events for the Latino community and April was no exception. Being part of the cultural diversity that Miami offers is another way to reinvent and challenge ourselves to be bolder and push the culinary boundaries.
Hispanicize Miami 2017 ¡DiMe! Summit
We kicked off the month catering the ¡DiMe! Summit, an exclusive influencer-only one-day event for Latino and multicultural creators which included some of the nation's top digital creators on YouTube, Instagram, Facebook, Snapchat and blogging as well as inspirational business and personal development pros.
Fully curated by DiMe Media, the 2nd annual ¡DiMe! Summit was the official kick-off to Hispanicize Miami 2017 in the Wynwood Arts District. Now in its eighth year, Hispanicize is the largest annual event for Latino trendsetters and newsmakers in digital content creation, journalism, marketing, entertainment and tech entrepreneurship.
The event was held at the Rubell Family Collection Museum, one of the world's largest, privately owned contemporary art collections. Well-known artists such as Jean-Michel Basquiat, Keith Haring, Jeff Koons, Cady Noland, Yayoi Kasuma, Cindy Sherman and Kara Walker provided a one-of-a-kind backdrop for our food presentation.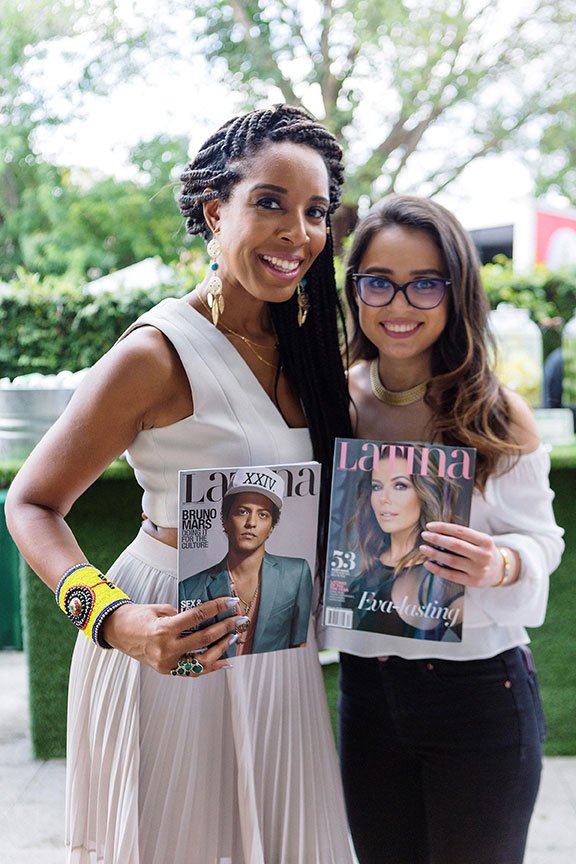 The day's menus were tailored to appeal to the all-Latino audience. Participants started the day in the Sculpture Garden with a breakfast of sweet and savory Empanadas, Croquetas, Pastelitos and Tropical Fruit Parfaits. Disney Parks sponsored a networking lunch which included a visit from Latina Princess Elena of Avolar! The Disney Channel series follows the teen princess as she learns how to rule her magical kingdom. Her adventures lead her to understand that her new role requires thoughtfulness, resilience and compassion, traits of all great leaders.
Our grab-and-go menu was presented in single serving modular containers for those tastemakers on the move. Guests enjoyed Arroz con Pollo, Shrimp and Mango Gazpacho with Dark Rum, Bocadillos de Tortilla Espanola, Vegetarian Burrito Bowls and more.
We spiced things up for guests who gathered for cocktails, light bites and a fashion show before hopping on busses to the Perez Art Museum Miami in downtown Miami. Being social media enthusiasts, guests snapped many a photo of our tiered ice sculpture showcasing a variety of Ceviche that delighted the taste buds with fresh, explosive flavor.
To close the day, attendees were treated to a private live concert by Juanes and an advance screening of his new Visual Album, "Mis Palnes Son Amarte".
Ann Jones writes for Eggwhites Special Event Catering, a Miami-based luxury catering company.