Have you ever partied with 2,500 other people? We have! On May 16, Eggwhites Special Event Catering produced the Absolut X Miami party in The Armory at the iconic Soho Studios in Wynwood. The city of Miami was the third stop of the Absolut X pop up event series that is currently touring the country. The events on the Absolut X tour are nights of exceptional collaboration, bringing together artists from the worlds of music, art, food and mixology. Each event spotlights different artists and a local mixologist.
Absolut x Bloc Party x Agustina Woodgate at Soho Studios
Indie Brit rockers Bloc Party, Miami-based visual artist Agustina Woodgate, Eggwhites Catering's Chef Gary Lampner and award-winning mixologist John Lermayer from the Regent Cocktail Club came together to create an exceptional talk-of-the-town evening that provoked and delighted the senses. Agustina Woodgate transformed Soho Studios into an interactive multi-sensory wonderland that encouraged creativity and participation.
This highly anticipated private event had a queue of guests wrapping around the block outside of Soho Studios two hours early for the 9pm start time. The mere fact that this party happened to be Bloc Party's Miami debut (and let's not forget the free food and drink!) created massive buzz for this unparalleled event.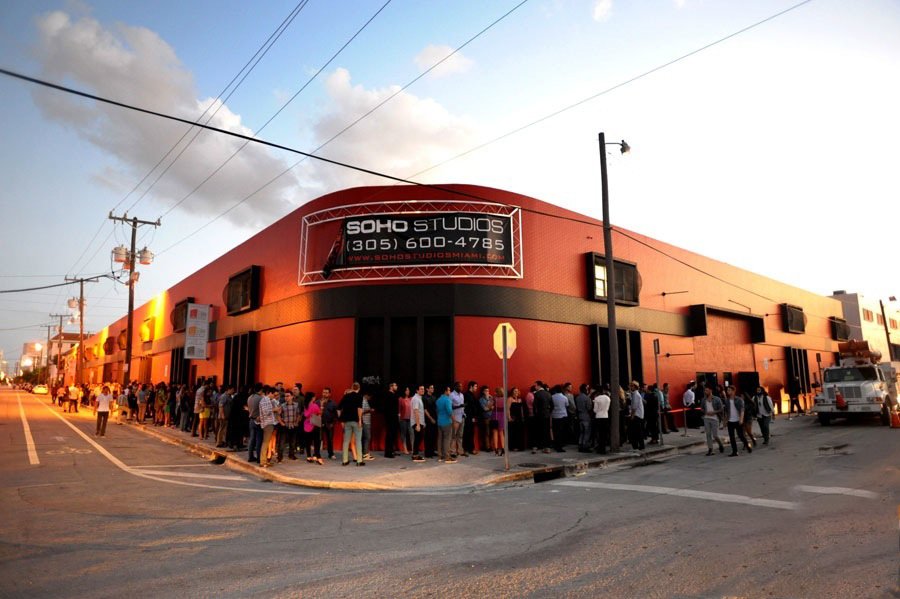 Agustina Woodgate set the tone for this evening of music magic. She created a reflective ceiling panel, against which spectrums of light projected rainbow prisms. Her "Create with Us" station gave guests the opportunity to scrawl on an oversized scratch drawing board with their fingernails.  The board was then donated to a community partner, courtesy of Architecture for Humanity. Logos bounced to the beat via rotating projections. Live tweets and hashtags from the event were featured on a Twitter projection screen.
The Absolut heritage hall housed oversized iconic Absolut ads but the focal point of the event was the custom Absolut X bar, which sat in the center of the Armory space at Soho Studios. A digital menu of Absolut cocktails was projected on the structure.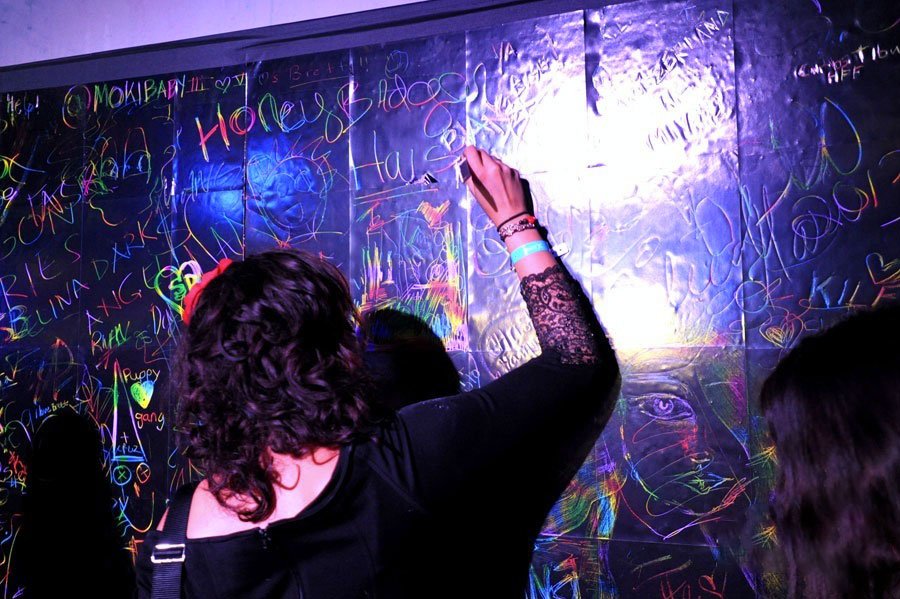 High above the bar service, Miami DJ Jessica Who spun beats from her bar tower. Underneath her, guests could walk through a black-light tunnel.
Absolut X Masquerade Ball
The pop-up party had a masquerade ball theme. Guests were greeted by girls in glowing costumes who passed out Absolut X masks. They could then visit the Makeover Masking station to transform themselves in preparation for their photo booth selfies. The mission of the event was for everyone to be their Absolut best selves and to find their "X" Factor.
Guests enjoyed hors d'oeuvres and specialty drinks prepared on-site by Eggwhites Catering (our staff was more than 70 strong!). Our passed hors d'oeuvres helped to soak up the cocktails. In addition to some classic cocktail recipes, local mixologist John Lermayer hosted his own bar where he crafted some unique cocktails such as the Absolut Miami with sage and bitters and the Absolut Bloc Party with vanilla and mint. VIP guests also enjoyed flutes of Absolut Tune, a new sparkling wine-vodka fusion.
The venue was at maximum capacity when Bloc Party hit the stage for their highly anticipated debut performance in Miami!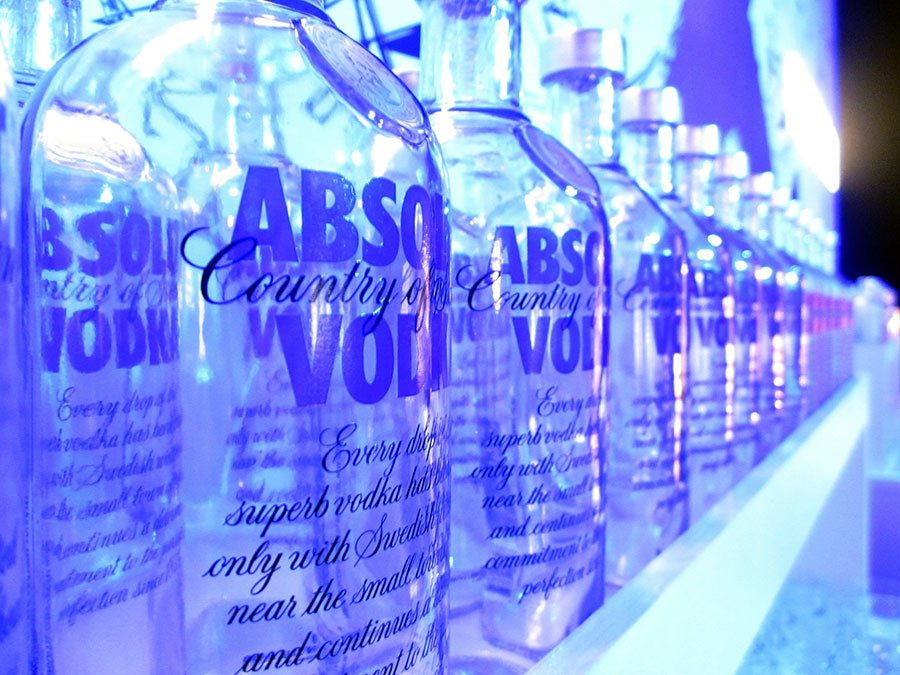 Ready to plan your next talk-of-the-town event in Miami, Fort Lauderdale, the Keys or the Palm Beaches? Call Eggwhites Catering today at (305) 892-2066.
CONTACT US