This summer Eggwhites had the pleasure of providing catering event services for Univision Network's celebration of Women and Hispanic culture. The very special event took place in Univision's enormous television studio in Doral, Florida. We were honored to have the opportunity to cater this exciting Univision event for over 800 guests.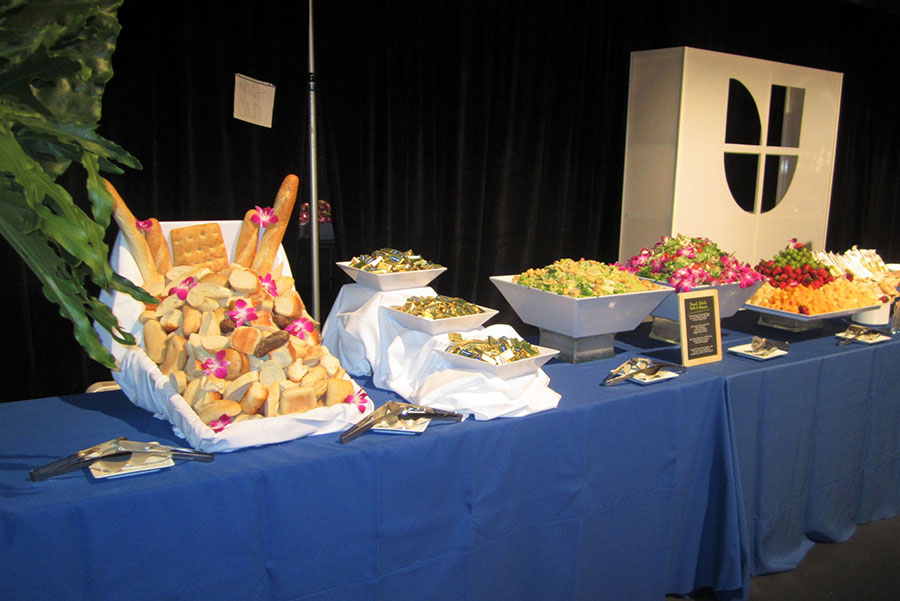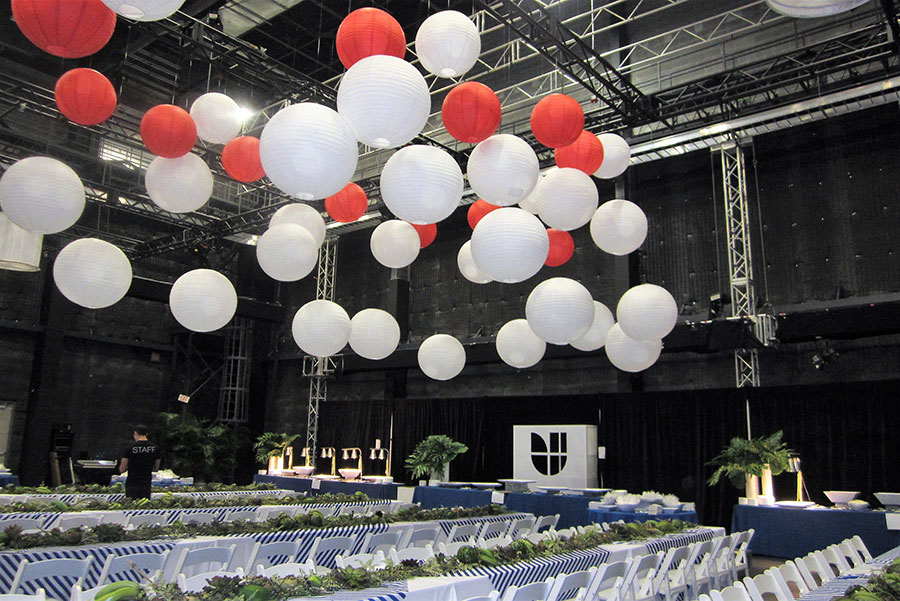 CATERING FOOD MENU - BUFFET LUNCH
Eggwhites wowed Univision guests with a creative variety of interactive food stations that were inspired by Miami's global melting pot of cultures and cuisines. The buffet lunch menu includes All-American favorites coupled with dishes that transported guests to the countries and regions that are at the heart of Miami's food culture. The menu was chock full of options to appeal to the taste of each and every guest.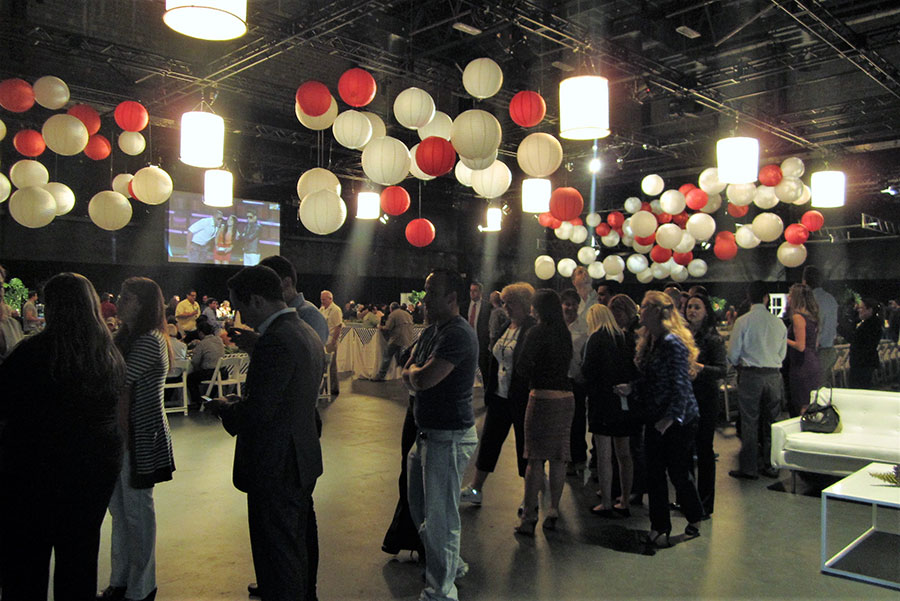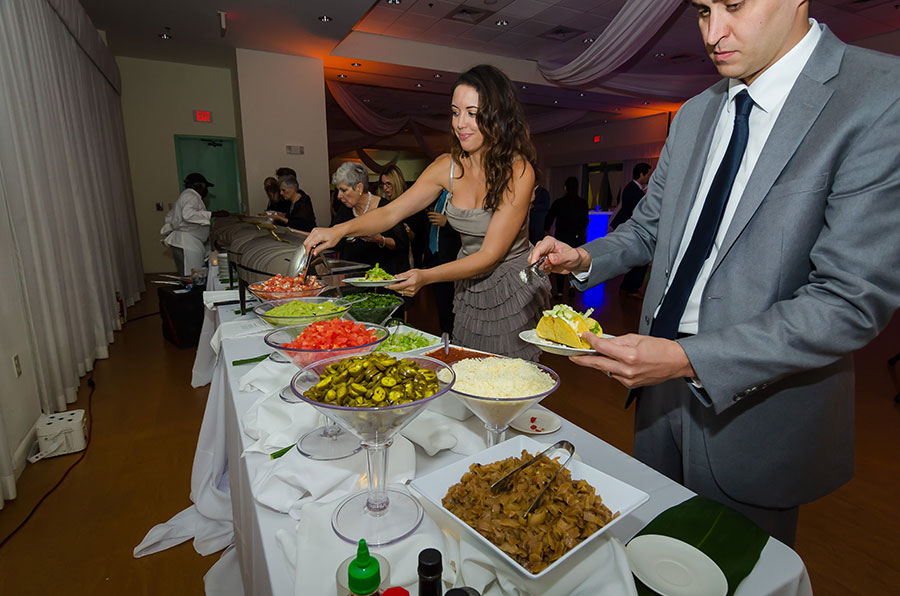 Guests had the opportunity to visit stations serving a wide array of Gourmet Sliders. Traditional favorites such as Beef and Chicken Sliders were offered along with Pulled Pork, Falafel and Fried Fish Sliders. Guests could dress up the sliders with a variety of sauces and toppings ranging from  Tamarind Barbecue, Roasted Red Pepper and Lemon Aioli to Caramelized Onions, Arugula and Herb Chiffonade.
The Americas Fry Station including North American favorites such as Crispy Skin French Fries and Beer Battered Onion Rings. Guests also enjoyed South American favorites like Empanadas and Croquettas de Jamon.
The biggest crowd please was the Interactive Cuban Tostone station. Univision guests topped Tostones with Island Spiced Baby Shrimp, Chicken and Pork Carnitas and Spicy Picadillo! The lunch menu was rounded out with assorted Salads, International Breads, Fruit and Imported Cheeses.
Finally, guests quenched their thirst with red and blue non-alcoholic Mojitos, lemonade, iced tea and water.
EGGWHITES CATERING EVENT SERVICES
Eggwhites Special Event Catering's Corporate Division focuses on providing a wide range of catering services to suit almost every possible need including: Fabulous Grand Opening Galas, Corporate Holiday Parties, Product Launch Celebrations, Logistical Services, Chef Demonstrations, Gourmet Box Lunches, and a host of everything in between.
In addition to providing a full range of catering services, Eggwhites delivers the logistical support vital to ensure the success of your event.