YACHT CATERING FOR YOUR SUMMER PARTY
Summer is in full sail. This means outdoor barbecues, beach parties and venturing out onto South Florida's pristine waters. Chef Gary and the Eggwhites team have already had the pleasure of catering numerous nautical themed adventures this year. From birthday and corporate celebrations for SuperYacht and Leopard Catamaran to a dinner for Cleveland clinic donors, we love stretching our sea legs for yacht catering.
Groups large and small can have a unique and customized event aboard a charter yacht or boat. If you wish to host an event out on the water but don't know where to begin, our experienced yacht catering team is ready to guide you through the process, provide yacht party food ideas and execute on details large and small. We have the knowledge, experience and understanding of yacht guidelines and etiquette to ensure seamless yacht catering and event management aboard any vessel.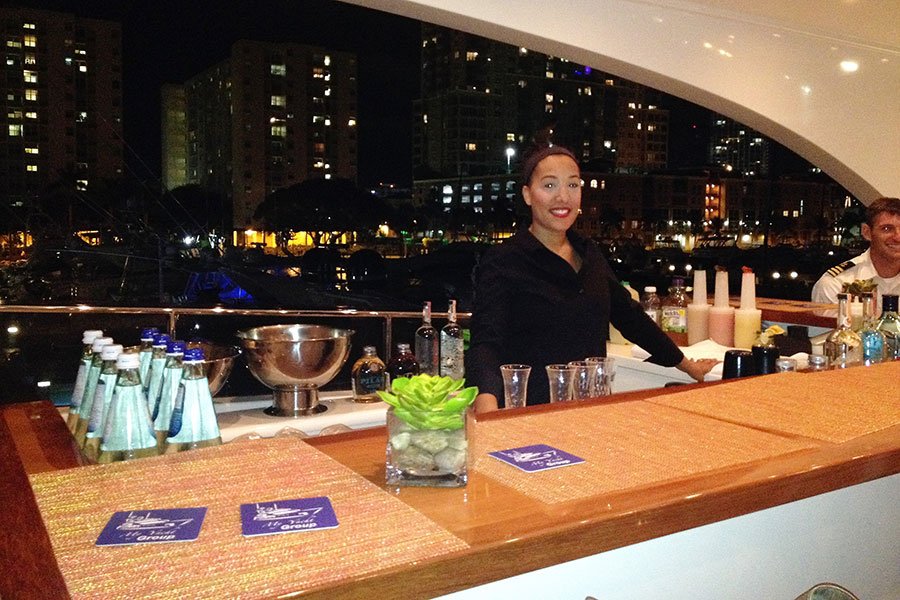 YACHT CATERING FOOD AND BEVERAGE
A first-class event starts with delicious food that is beautifully presented.  Our food and beverage presentation is crafted to enhance the guests' experience and every menu is tailored to appeal to the taste of each individual client. We can accommodate any dietary requests you might have including plant-based, vegetarian, vegan and gluten-free menu options. We will recommend fabulous food and wine pairings, and our sophisticated knowledge of mixology allows us to create special craft cocktails to get your party started.
Our team will work with you to develop yacht party food ideas that your guests will savor and that will work well in this setting. We will customize a yacht catering menu for any occasion day or night. Whether you wish to have a lavish spread or a more intimate, casual menu, we will accommodate your yacht food and beverage needs accordingly.
Perhaps you would like to greet your guests with a cheese, fruit and antipasto platter or a light lunch on deck?
If you prefer a more interactive experience for your guests, we can impress your guests with on deck, a la minute dining. Our service staff can pass hors d'oeuvres throughout the boat, take drink orders and maintain grazing platters.
YACHT PARTY EVENT DECOR
Eggwhites full-service catering can include custom menu planning, table settings and linen selections, décor and floral stylings. We have extensive relationships with the best vendors in the business to ensure that your event is truly one of a kind.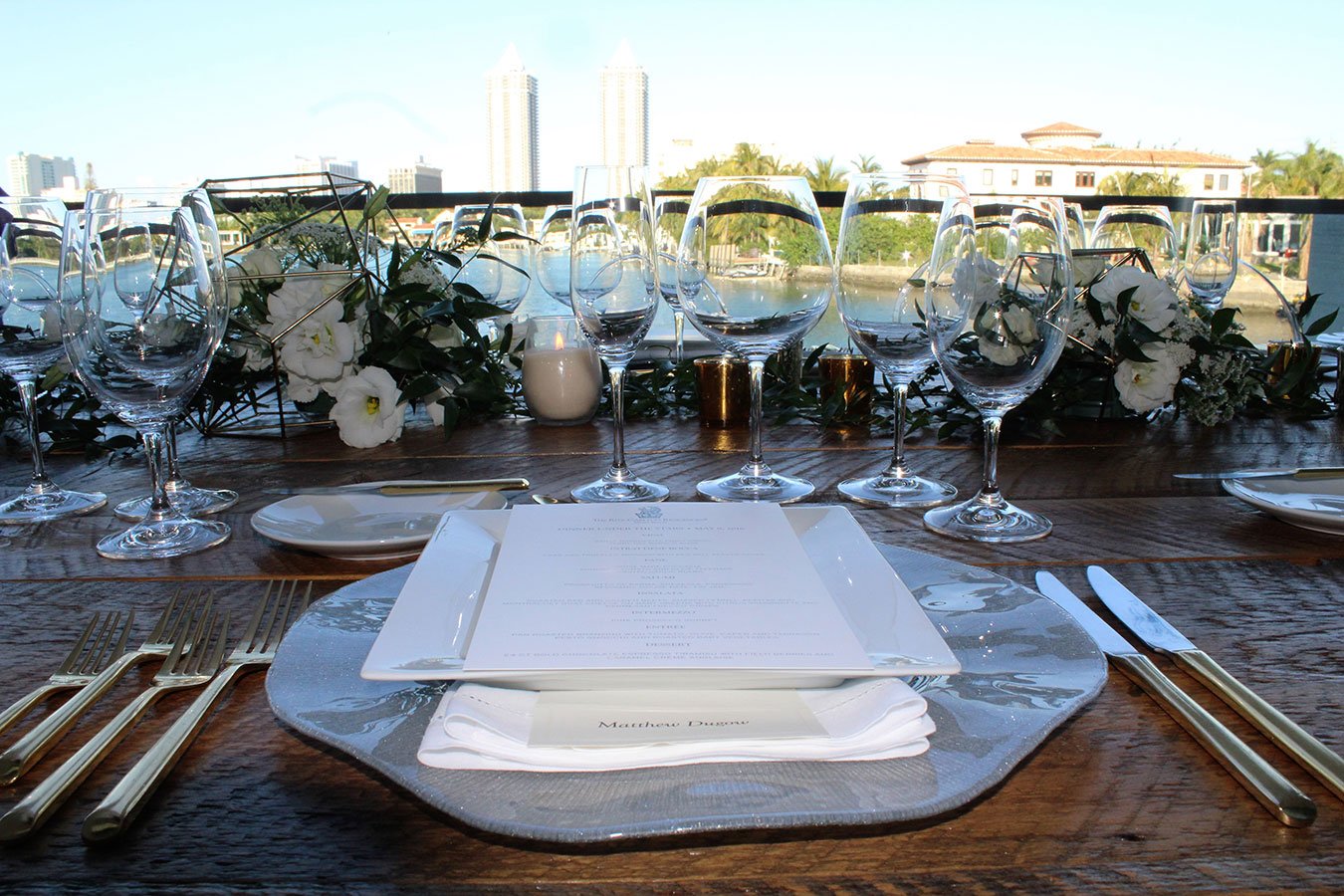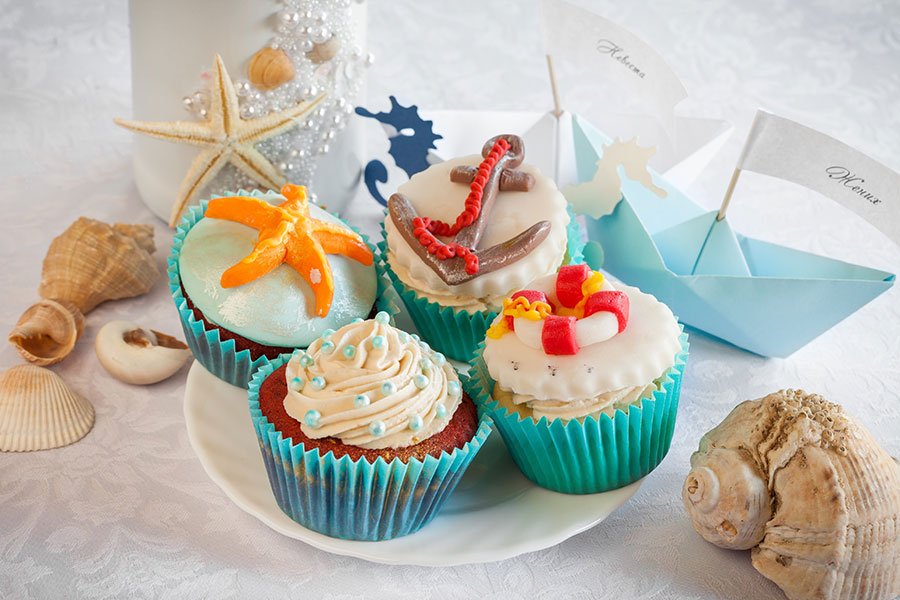 YACHT PARTY CHARTERS ARE AN EXCELLENT CHOICE TO
Wow a top tier client
Welcome a new executive
Employee incentive program
Sales team victory party
Holiday party
Retirement party
Engagement party
Rehearsal dinner
If you are a landlubber who would rather stay on shore for your fête, there are many fabulous venues we have the pleasure of working with. We are happy to make unique venue recommendations and handle all logistics. Book your 2012 event by June 15 and receive a complimentary welcome craft cocktail or a passed sorbet shot for a refreshing end to your event.
Contact us today to plan your summer soiree! Life offers so many reasons to celebrate.
BONUS!
Like what you see on our Craft Cocktails menu?  Here is our recipe for the Paloma Brava, a sweet and sour spin on the classic Paloma. A generous dose of freshly squeezed orange and grapefruit juices bring this cocktail to life.
PALOMA BRAVA
Yield: makes 1 cocktail
Ingredients
1 1/2 ounces reposido tequila, such as Herradura
3/4 ounce fresh lime juice, from one lime
2 ounces fresh orange juice, from one small orange
6 ounces fresh grapefruit juice, from 1 small pink greapefruit
Pinch of salt
4 ounces grapefruit soda
Agave nectar to taste
Garnish: Lime wheel
Directions
Fill a large glass mug with ice. Add salt, tequila, lime, orange and grapefruit juices. Top off with grapefruit soda, add agave nectar to taste and garnish with lime wheel.