Destination weddings are hotter than ever and more and more couples are ditching their passports and choosing to go domestic. South Florida beach weddings always land at the top of "Best of" U.S. Destination Wedding locations lists and with good reason. Our panoramic ocean views, sunny weather and beautiful beaches easily compete with the beach appeal of Mexico and the Caribbean. Staying stateside is also likely lighter on the wallet for both you and your guests. Beyond the lure of the sand and surf, Florida destination weddings offer great access to golf and other outdoor sports. From Palm Beach to Key West, there is a wedding locale for every personal taste and style in Florida.
SOUTH FLORIDA BEACH WEDDINGS
THE KEYS AND KEY WEST WEDDINGS
If you prefer flip flops to Jimmy Choos then the laid-back island vibe of the Keys is a perfect setting for your celebration. A beach wedding is typically a relaxed, carefree occasion. Dress is less formal and shoe are optional!
The Keys are full of tropical appeal. The white sand beaches, turquoise waters, almost always idyllic weather and famously gorgeous sunsets of the Florida Keys provide a backdrop that dreams are made of.
MIAMI
Miami's beaches will speak to those seeking a celebration with an international flavor and sophistication. Cultural-inspired weddings are on the rise and Miami offers plenty of cultural activities to give guests a fully immersive experience.
THEMED MENUS FOR FLORIDA DESTINATION WEDDINGS
Take your guests on a culinary excursion with a beautiful menu inspired by Miami's global melting pot of cultures and cuisines. Eggwhites Catering will treat your guests to an innovative fusion of sensual flavors that focus on locally sourced ingredients and highlight the bountiful seafood, meats, fruits and vegetables of the area.
There are many options when choosing a menu. A popular destination wedding food trend is to create stations or a family-style dinner that mixes and matches global flavors to create entirely new tastes.  Your edible journey will transport you to the countries and regions that are at the heart of Miami's food culture.  Every menu is tailored to appeal to the taste of each individual client. We can accommodate any dietary requests you might have including plant-based, vegan and gluten-free menu options.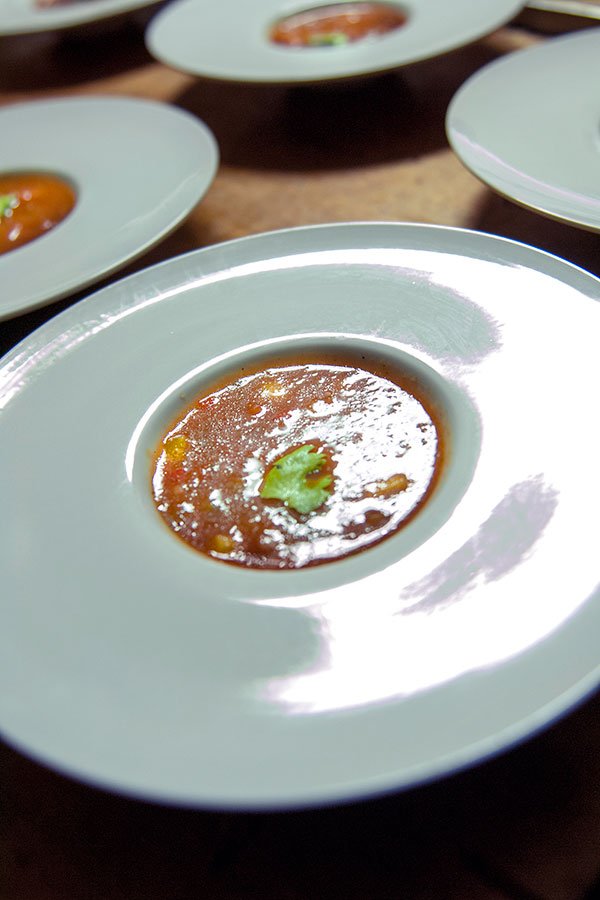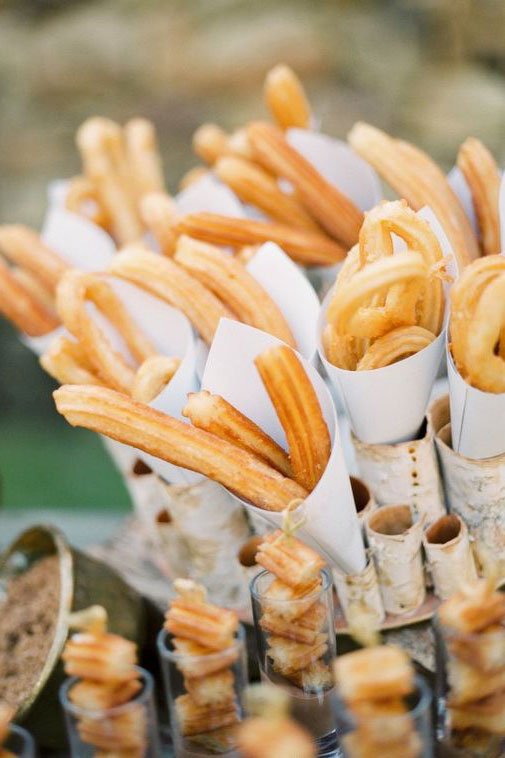 2019 DESTINATION WEDDING TRENDS
If you are planning a Florida destination wedding or are planning to go to one, you can expect to see some of these hot trends.
VIDEOGRAPHY WITH DRONES
One of the biggest videography trends you are going to see in 2019 is using drones to capture different perspectives of the wedding day. Drone videography allows professionals to capture beautiful, sweeping footage from above and utilize your destination to its fullest potential. Drone filming can magnificently capture key moments of the day and show off the grandeur of your wedding venue and its surroundings.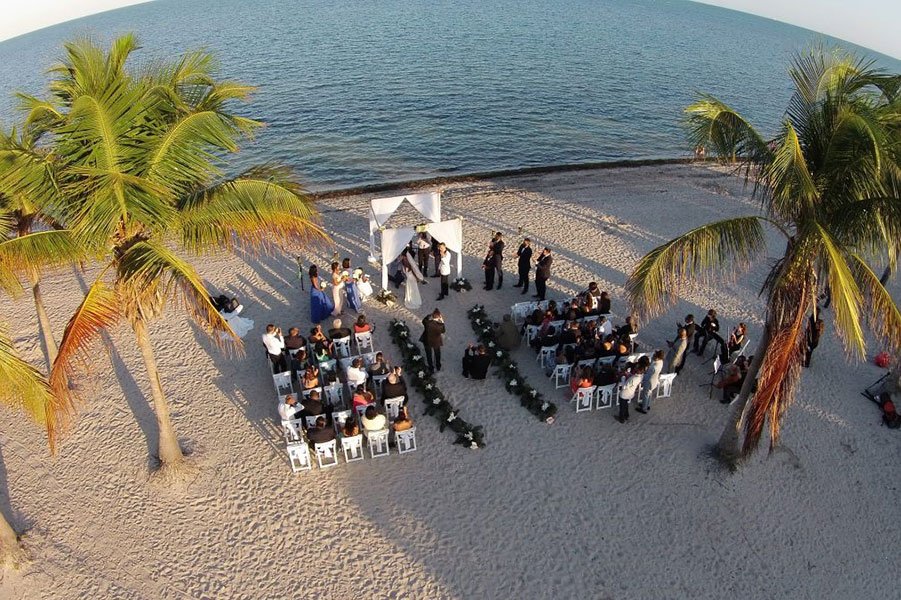 DESTINATION BACHELOR AND BACHELORETTE PARTIES
Hosting a destination bachelor / bachelorette party takes the destination wedding to a whole new level. You can take your getaway trip months before the wedding, or the week before to extend the destination experience! This is more cost effective as you're only buying one flight and you will get more quality time to celebrate with your closest friends right before the wedding.
EARLYMOONS
We all know that engaged couples traditionally take their honeymoon after their wedding but we also know that modern couples continue to buck tradition! An "earlymoon" is a trip that couples take together to familiarize themselves with their destination wedding location before the big day.  This is especially important for couples who are planning a destination wedding. This is not only a great opportunity to become familiar with the venue and locale but a great opportunity to set up some group activities for your guests. One of the benefits of a destination wedding is that it allows for a truly immersive guest experience!
SUNDAY CEREMONIES
Most destination wedding venues give you the ability to host your wedding any day of the week. Couples are electing to have their ceremony on a Sunday as the perfect ending to a magnificent vacation with family and friends. Closing out the week with your "big day" celebration is ideal for your guests who tend to head home on Monday. A Sunday wedding allows the couple to do more with their guests during the week, such as hosted parties and events leading up to the ceremony as well as time to explore all that the destination has to offer. This allows for more time for guests to get to know each other. These strengthened bonds of friendship will surely add to the emotional and magical mood of the celebration.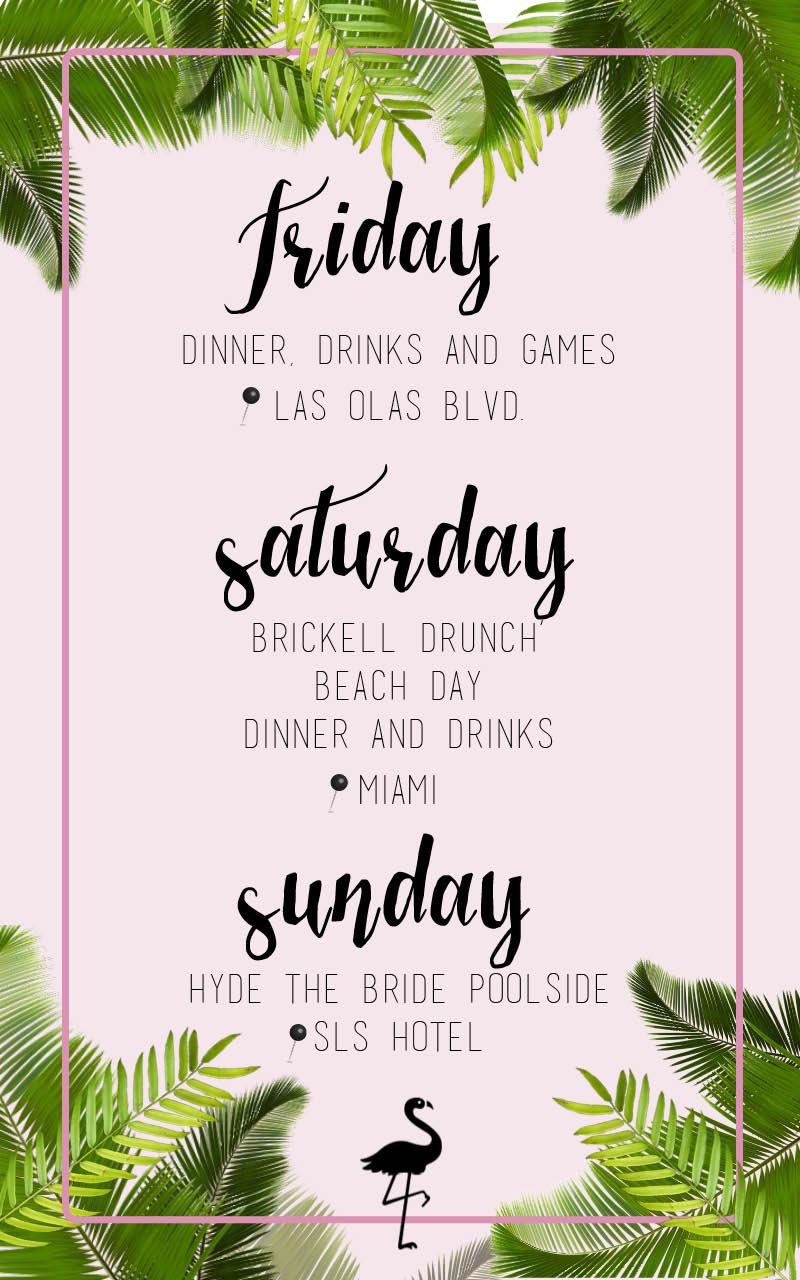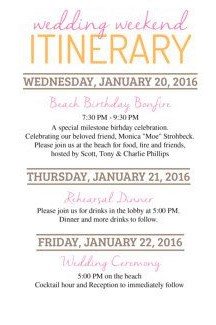 PLANNING AN ITINERARY FOR YOUR GUESTS
To give your guests a great destination experience, create an itinerary of optional activities for them to enjoy before and after the wedding. Include a list of things to do around the city along with local drink and dining hot spots to try. This is especially helpful for your guests who aren't familiar with the location and want to use this opportunity as a mini vacation for themselves. The itinerary can be included with their wedding invitation, on your wedding website or in their hotel room with a welcome gift bag upon their arrival. There are a lot of free wedding itinerary templates to help you streamline the process.
Your wedding website is a great place to keep guests updated on events and activities as you plan them. Since guests may be staying at different hotels and resorts depending on their price point, let everyone know where the main gathering spot will be for unscheduled time. Some guests may just wish for a day of rest and relaxation on the beach catching up with friends and family.
Do schedule a welcome party to give guests the opportunity to mingle and get to know each other. The welcome party might be a sunset cocktail reception, a dinner or a bonfire on the beach.
DESTINATION WEDDING GROUP ACTIVITY IDEAS
When planning your itinerary, include some fun group activities for them to partake in. While some of your guests will wish to go off on their own to se the sights, some guests would rather make no decisions and take part in anything that has been pre-planned for them. Pre-planned activities are a great way to bring everyone together and showcase what the destination has to offer.
Below are a few unique ideas that will most certainly be crowd-pleasers!
Take them snorkeling or boating
Adventure package with activities like snorkeling, kayaking and stand up paddle boarding
Brewery tour
Group classes (surfing, painting, cooking, etc.)
Spa day
Beach bonfire
Sunset yacht cruise
Golfing
Beach yoga
Scavenger hunt around the city
Group shelling beach walk
Wish lantern release
We at Eggwhites Catering often take on additional food and beverage duties over the course of the wedding week(end). Consider providing box lunches for daytime excursions. Or perhaps a S'mores bar for an evening beach party. Late night snacks are a welcome treat after a long night of partying! We can do it all including your welcome party and send-off brunch!
GIFTING LOUNGES
Mindful gifting is a big trend for 2019. Welcome gift bags can be quite expensive and stuffing and distributing dozens of bags is no one's idea of a good time. Many couples are ditching the "one size fits all" approach. Rather than receiving a bag at hotel check-in, guests are invited to a designated welcome gift area where they can pick out a few items that are meaningful to them. Couples still have the fun of picking out a mix of symbolic, sentimental, fun and practical gifts.
Do something extra special for your wedding party. Give them something original and thoughtful that they will use again! For example, a trendy pair of sunglasses are a perfect gift to thank your wedding party at a destination wedding!
MIAMI DESTINATION WEDDING WELCOME GIFT IDEAS
Consider looking to your destination for inspiration so that guests receive a keepsake from the trip. Personalize a beach tote or waterproof bag if you are planning activities on the water and let guests fill their totes with items they want that won't go to waste.
Flip Flops
Pre-stamped postcards
Sunglasses
Croakies
Handheld fans
Sun protective clothing, wraps and hats
Playing Cards
Hand rolled cigars by experts in Miami's Little Havana
Individual bottles of local beer
Hydrating facial spray
White chocolate key lime cookies and key lime candies
Luggage Tags
Practical items like suntan lotion, aloe vera, bug repellent wipes and hangover kits (always a hit!)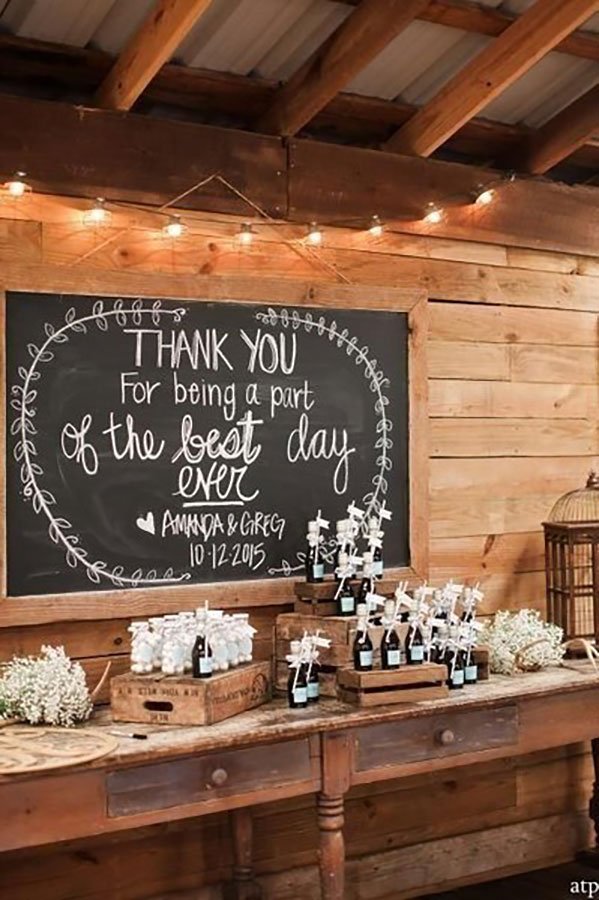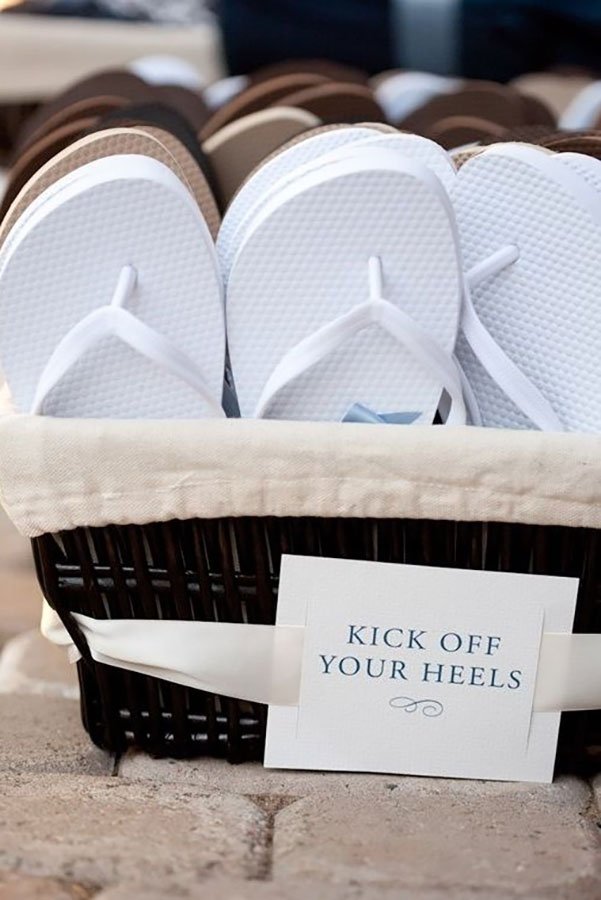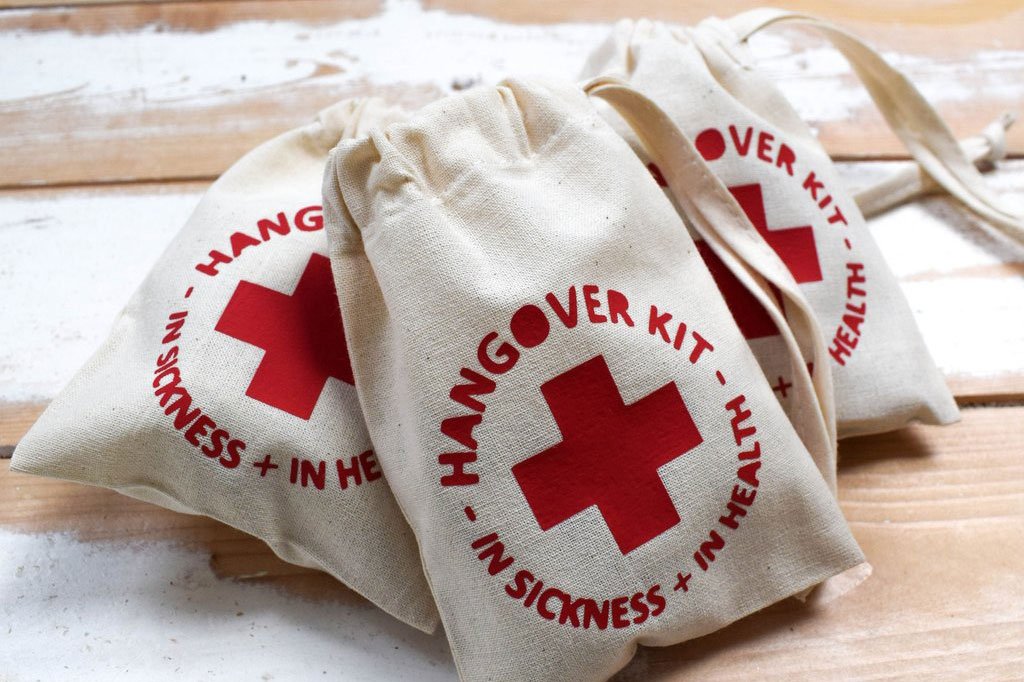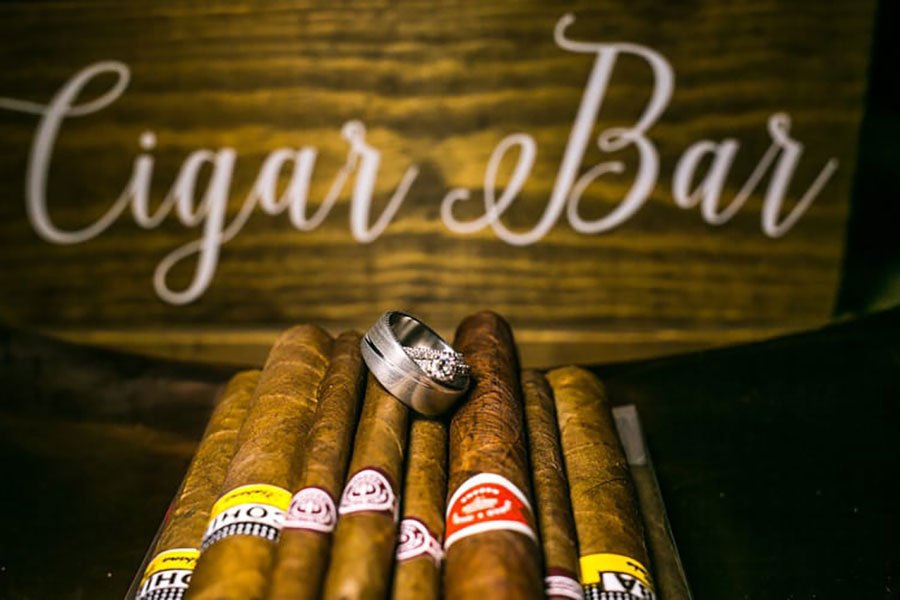 Bride's Magazine has put together some truly unique ideas for a Miami based destination wedding.
DESTINATION WEDDING DÉCOR TREND - PAMPAS GRASS
Pampas Grass originates from South America and can grow up to thirteen feet high and six feet wide when it's open. It's the perfect touch to a destination wedding in a warm location, both indoors and outdoors, and is extremely versatile. There are so many unique ways to include pampas grass in your decor or even your bridal bouquet.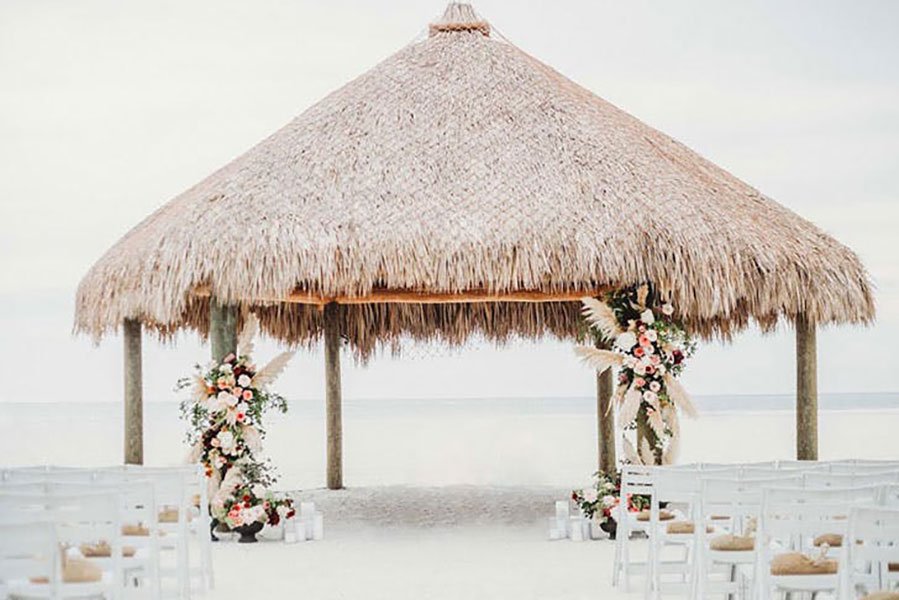 CEREMONIES IN THE ROUND 
Free-form ceremony setups are definitely on trend and most popular for beach weddings. Round set ups allow for a less obstructed view for your guests and lend themselves to a truly stunning entrance.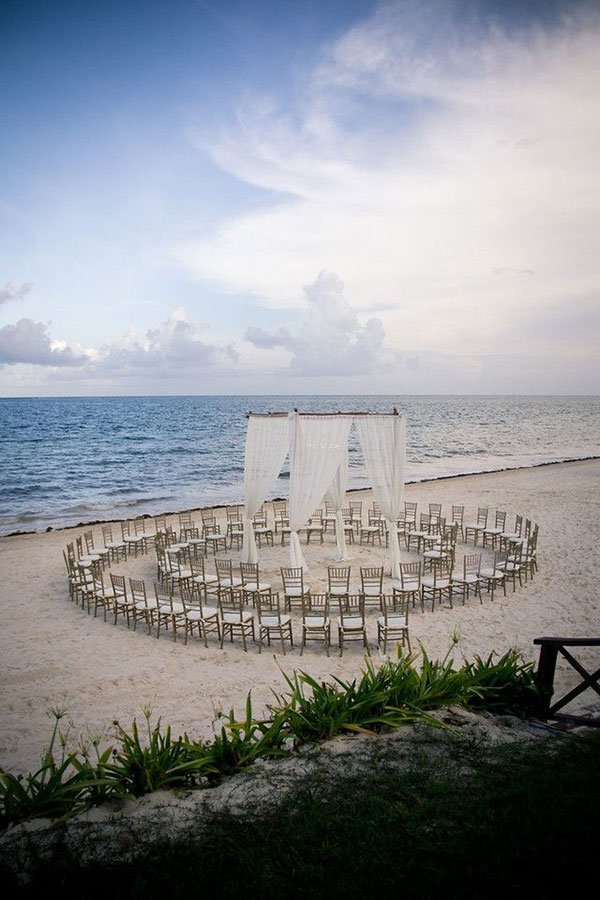 CREATIVE LIGHTING FOR YOUR DESTINATION WEDDING
Last but definitely not least, lighting is a must for destination weddings. Lighting tends to be an after-thought but absolutely critical for beach and outdoor weddings. Good lighting is a must for your photographer to capture all of your important moments. Get creative with your lighting. Since beaches are rarely lit, the addition of creative lighting creates a magical effect. The linear effect of low-draped string lighting over long reception tables has an eye-catching symmetry that really pops in photos.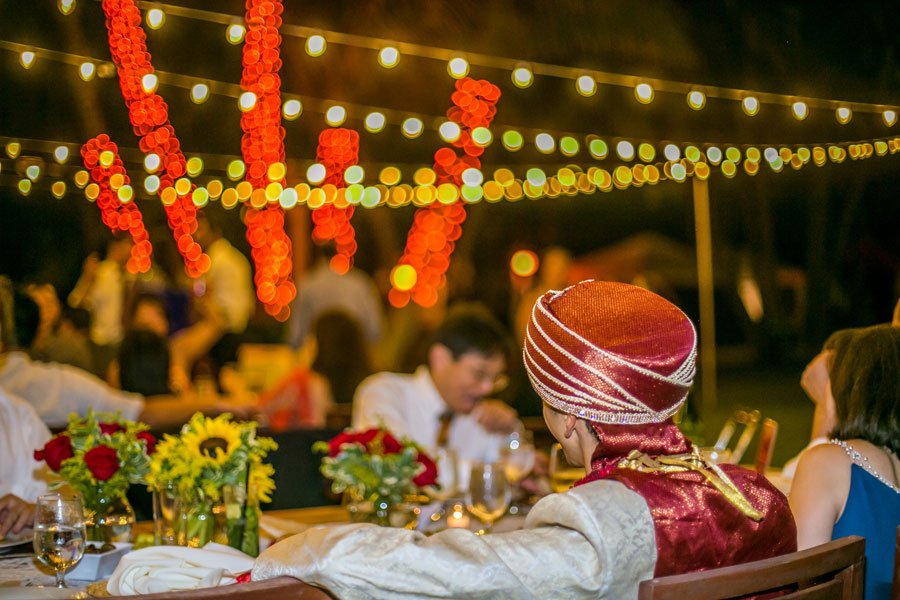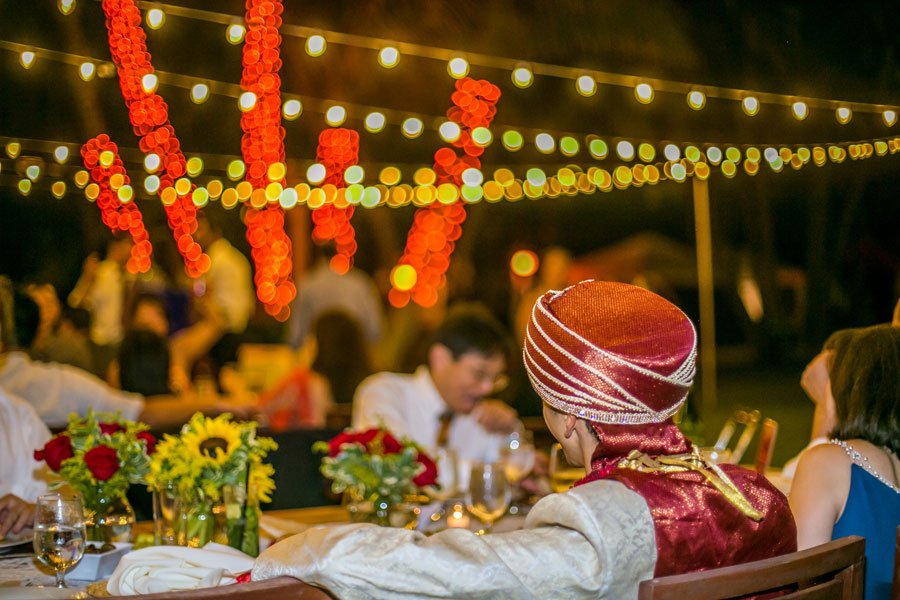 PACKING SMARTER
Destination weddings can be a little more stressful when it comes to packing and preparing for the big day. You don't want to forget any of your important items, but at the same time, you want to make sure you don't over-pack. Although this isn't as much of a trend as it is a helpful tip to follow going into 2019, consider inquiring whether you can send certain items to the hotel and/or venue. This way, you don't have to worry about packing them with you. Then you'll only have to pack the essentials, such as your wedding attire, toiletries, daily medications like contraception and vitamins.
Are you considering South Florida as a destination for your wedding celebration? For some additional inspiration for your destination wedding, check out our list of unique wedding venues and our Real Weddings Photo Galleries.
Contact Eggwhites Catering today for all of your destination wedding needs!
REQUEST A PROPOSAL
Ann Jones writes for Eggwhites Special Event Catering, a Miami-based luxury catering company.